We say actions speak louder than words. However, sometimes in equations as fragile as romantic relationships, it is necessary to show verbal or written appreciation to your significant other. Men crave appreciation but are reluctant to show it. Appreciating your bf every once in a while to show the value he adds to your life is important. Guys receive compliments so rarely that receiving one can make their whole day. Writing notes to appreciate your bf takes it to a whole new level.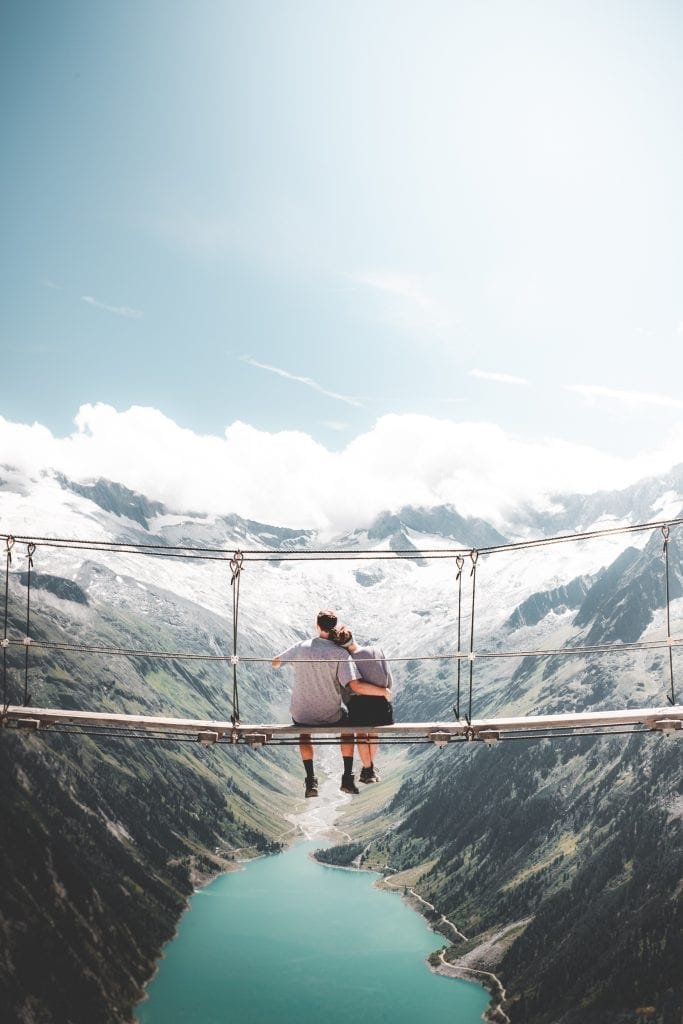 Here is a list of dos and don'ts to follow while writing notes and appreciating your bf:
Do's:
Compliment your boyfriend regularly: Periodic appreciation is the key to making your man feel loved. Appreciating him after too extended periods of time will make him feel undervalued.
Check the time and place: Appreciating your bf through gestures and praising him to others is acceptable for public gatherings. Telling him how much he matters to you should be done in a private setting with just the two of you.
Every couple has jokes that seem normal to the world but hold a special meaning to the two people. While writing a note to your boyfriend, make sure to mention them.
Don'ts:
Do not use compliments to hide your criticism: Every relationship requires effort. It takes time to get used to another human depending on you emotionally. It is normal to have fights and points of irritation during this transaction period. Ensure that you talk about the issues you are facing. Never use a compliment to soften a hard conversation.
Do not be vague: Appreciating your bf can work wonders for your relationship if you appreciate him for the specific things that he does. Make sure to mention specific incidents you want to thank him for in your notes and posts.
Do not overthink the aesthetics: Your note will matter to him equally if it's simply scribbled on a post-it or if it's written on designer paper. It's the thought that counts. Don't let your lack of creativity become a hurdle while appreciating your bf.
Appreciation posts
While words come naturally to some, to others, they do not. To make your job easier, here is a list of wishes that you can use to put your feelings into words:
You make me feel safe like no one else. With you, I feel that the world is my wish granting factory and there is nothing I would want more. You complete me and make all my dreams come true. Thank you for being the best boyfriend I could ever ask for.
I know you annoy me to be able to kiss my pout away. I would never have it any other way. Looking forward to a lifetime of annoyance, happiness and togetherness. Love you like I love no one else.
You make me feel things that I didn't know I was capable of. A hug from you instantly makes my day better. Thank you for being my reason to look forward to the next day.
Listening to me rant endlessly is not easy. Yet, you manage to do it every single day. Now that I have you, there is nothing more than I want in life. Thank you for being the best boyfriend ever.
I don't think I can ever tell you how much you mean to me. You make me smile like crazy and laugh like a mad woman. You are the reason I wake up with a smile each day. Thank you for being a part of my life and making it better every day.
They say lobsters mate for life. But after meeting you, I know some humans also do. Here's to us being lobsters in love.
I want to let you know how much our long walks and comfortable silences mean to me. The little trinkets and things you get for me when you are away for work tell me how much you think of me. I want to thank you for taking care of me and for loving me even on the days I feel unlovable.
I miss you even after spending the entire day with you. I crave your presence near me even when you are literally, in the next room. You make me feel protected in the most innocent and intimate of ways. There is nothing that I can't achieve when you are my biggest support system. You are the best boyfriend and more. I love you.
You know what I love the most about you? That in this day and age, you are still old school chivalrous and romantic. You never fail to open doors for me or hold my bags, even when I don't need you to. There is no day when I don't wake up to a text from you. You feel my life with happiness and sunshine from little things I didn't know could mean so much. I love how every action of yours holds the intensity of your love.
Wishes can also be detailed:
Hey Boyfriend, I feel like everything in my life has led to you. Like you are my destiny, and we are meant to be together. Coming to the wrong class on the first day and how you offered to show me the way still makes my heart melt. Bumping into you in the coffee shop on the same day can hardly be a coincidence. All this makes me feel that the universe wanted us to date. The universe wanted to show me how amazing you were and how much in love we could be. I feel so proud to say that I am your girlfriend. I love you way more than I can ever tell.
With you, I feel comfortable. Devoid of any need to mask my emotions, I am the most bare with you. Your love makes me feel powerful. You give me more strength than I know the use of. With you, time flies by and hours feel like seconds. When I am not around you, even seconds feel like hours. Can't wait to meet you again, my love.
Everything you do and everything you say shows your love for me. You have nailed the art of being the best boyfriend. Even when I have hundreds of thousands of things to worry about, your thought makes me calm.
I love the way you play with my hair and the way you pull at my top. I love the intensity with which you stare into my eyes and the way you tuck me into your side. Your love is my aphrodisiac. Our language of love could be physical touch comes as a pleasant surprise to me. There is nothing I wouldn't give up to keep things as they are. You are the man of my dreams.
You know, I never believed the version of love they show in movies. But ever since I met you, all the love songs have become about you. Every time I see something beautiful, I feel this urge to click a picture and capture the moment only to share it with you later. I feel this urge to call you and hear you call me love. The feeling I get around is overwhelming that I feel giddy and my knees shake. You are not only my boyfriend, but you are also my best friend. You are everything that I looked for in a guy and more.
I had always heard my mom talk about how my dad completed her. Having always pinned it on her overly romantic nature, I never expected to find something similar. When I first met you, you were this easy-going fellow I saw myself being friends with. As time passed, you let me into the more intense parts of your life. And I saw what made you who you are. It was then I fell in love with you. Right there, I knew I had found the person who completed me. Thank you for being the best boyfriend.
Sometimes I feel grateful that you put up with me. Then I realize that even I put up with you. The most surprising part is that I wouldn't have it any other way. I love you and every little thing that makes you. You are a pain in the ass, but you are my pain in the ass.
My life has changed for the better because of you. I wouldn't have learned all that I have ever since I met you if it was not for your constant encouragement. Thank you for being my biggest cheerleader always, my bf.
You are my forever and I want to be yours eternally. I look forward to endless days filled with laughter and your crooked smiles. I love your lame jokes more than I love you.
We hope this curated list of wishes helps you in putting to words your appreciation for your boyfriend. Do let us know how that turns out for you! Here's us wishing you a lifetime of happiness and love.