Life is a never-ending journey with surprises around every corner. Some surprises are good – your first car, your first job, your wedding – while others not so much. As the wise warned, 'Life is what happens when you're busy making other plans,' we mustn't forget to celebrate our accomplishments along the way.
An anniversary of a close one is an occasion that deserves to be celebrated. Such events deserve even more fanfare when they involve our brothers. Brothers have played such a great role in our childhood, making those crucial years enjoyable while also keeping us safe.
Brothers have showered us with so much love and affection that we owe it to them to give some back. A perfect occasion will be to give back when your brother celebrates an important milestone in his life: his anniversary.
The example anniversary wishes for your brother below have been carefully selected to sincerely convey feelings of gratitude and admiration. The following examples will be excellent in helping you find your own perfect anniversary wish for your brother.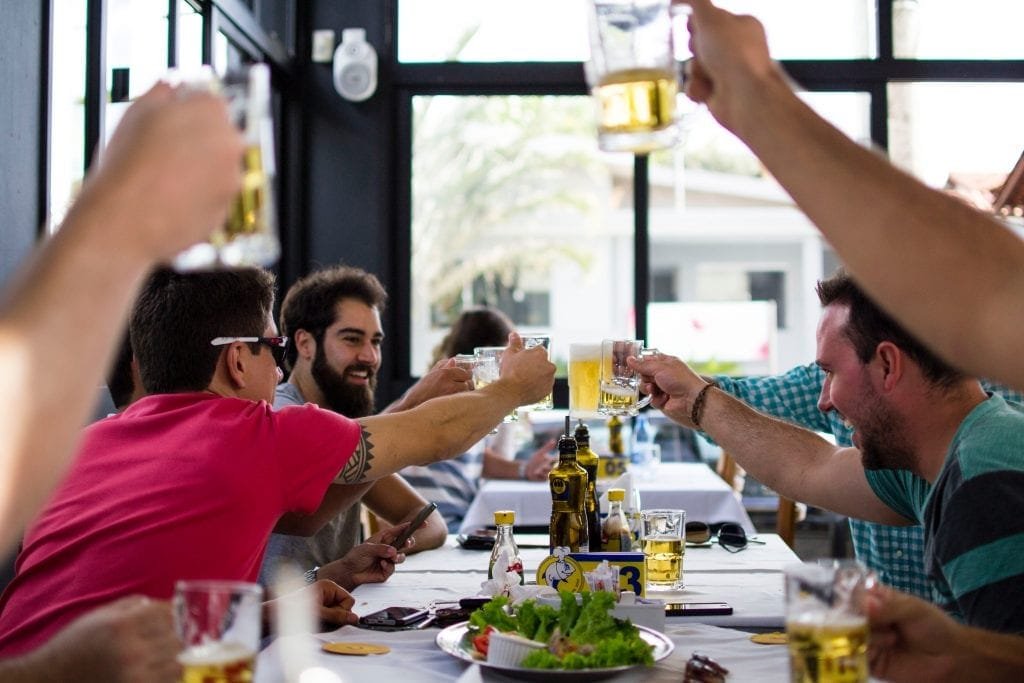 Do's
Make it personal. A heartfelt anniversary wish will have the most profound effect on your brother. Your anniversary wish should applaud your brother's admirable qualities in every relationship by drawing from your shared history.
Make it enjoyable. An anniversary is a special occasion. Your perfect wish should mention all the mini-milestones that led up to this anniversary: the family camping trip upstate, the Friday game nights. Your brother will appreciate the gesture more if it displays your involvement throughout the journey.
Talk about your relationship. Talk about how your brother was such a close confidant growing up and stood with you in trying times. Mention your hopes that his relationship may be even stronger than the bond you share.
Don'ts
Don't mention your brother's past girlfriends. You may think of it as a harmless joke, but it may backfire.
Don't get stuck in the past. An anniversary is a new milestone in life. Celebrate this milestone. Remember to toast to an even happier and prosperous future. Bless his relationship to have even more pleasant surprises in the coming years.
Anniversary wish for your brother template (basic)
Dear [brother's name],
I have known you since childhood, and I am pleased to say that it has been a pleasure to have walked this path with you. With you, I share countless happy memories that made my life so very enjoyable.
We were family then, and we will always remain so. But that didn't mean you couldn't have created a family of your own, which you have done with your beautiful wife. It has been a privilege to see your relationship grow from the first date to your wedding all the way to its anniversary now. You have accomplished a lot along the way and faced your fair share of bad luck.
But this anniversary is a perfect indication that your marriage remains as strong as on your wedding day, if not more. But the journey is far from over and I hope the future has some great surprises in store for you. I wish you a very happy [number of years married]th anniversary.
Lots of love,
[Your name]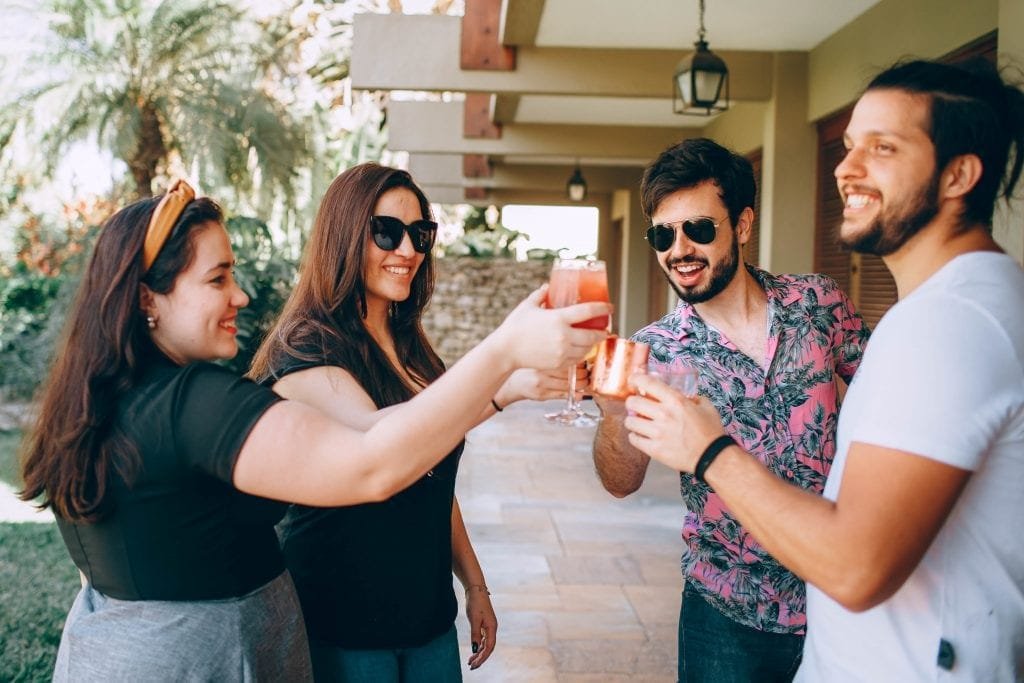 Touching anniversary wishes for your brother 
Happy anniversary to the loveliest couple I know. Wishing you another year of marital bliss!
You two have been through so many hardships before finally tying the knot. I hope that the knot never comes loose and may you have another year of happiness and prosperity.
Another year has passed and you have braved through all the challenges life has thrown at you. I wish that you continue to be there for each other in this coming year too.
Watching you two be so in love even after the years wore on has made me believe in true love. I hope this fated couple only finds love and joy! Happy anniversary.
We have always had a love-hate relationship as we grew up but never grew apart. You were always there for me – be it for annoying me or for comforting me. So, I hope only for the best for your marriage this year as well and happy anniversary, brother!
A guardian. A confidant. A friend. You played all these roles throughout our years together. I am glad that I have such a wonderful brother. I hope only good things await you as you start another year together with your partner!
I hope you never lose the spark in your eyes that you have whenever you lay eyes upon her. Here's to wishing another year filled with joy and prosperity.
Congratulations on spending another year together with the love of your life. May you two continue to wholeheartedly love each other!
I bring good tidings on your anniversary and wish you another year of marital bliss!
Your presence has been invaluable all through my life. You protected me in my childhood and supported me in my adulthood. I hope you support and protect your spouse in the same way. Happy anniversary, dear brother!
With lots of love, I hope that only happiness and peace await you as a new year together begins. Happy anniversary, beloved brother!
While I regret that I could not make it to your anniversary celebration, I wish you a year full of joy and prosperity.
Your marriage has been an inspiration to me of what true love can look like. I wish that your love and happiness in your marriage continue for many more years to come!
You have been a significant part of my childhood and always helped me through rough times. I am happy that you found your perfect partner and wish you another year of marital bliss.
Beloved brother of mine, I earnestly hope that you find only happiness and peace with the love of your life. Happy anniversary!
The more I see you two together, the more I believe that you were made for each other. I pray that you never lose the love you found in each other.
I send you many warm wishes and hope that your married life is full of bliss and prosperity!
I am happy to be a witness as you celebrate another year together with your beloved spouse. May only smiles and laughter fill your home!
Your bond will be tested by life time and again, but I hope it only grows stronger with each challenge. I hope the love that you have for each other never ends!
From a childhood friend to girlfriend to wife, you have acquired a gem as your spouse. May you always stick together as you have done so far. Happy anniversary, brother!
I hope that your love is as endless and beautiful as the blue sky. Cheers to spending another year together with your beloved, brother.
I pray that God will bless your marriage with another wonderful year full of prosperity and bliss. Happy anniversary, my dearest brother.
I couldn't be happier to witness the smile that she puts on your face. May the love you have for each other never fade away. Happy anniversary, my dearest brother.
To me, your very existence was priceless. I am grateful for the fact that I have such a wonderful brother. I wish only the best comes your way. Happy anniversary and may love and happiness grace your marriage this year as well!
This is a special day for my coolest brother and the sweet kind soul he married. As always, I wholeheartedly wish them lots of joy and prosperity for the coming year. Happy birthday, elder brother.
I hope that this year brings a million reasons to smile for the sweetest couple I know. Happy anniversary to my beloved brother!
Your love story will always be an inspiring tale of two perfect souls who found each other. Just like the protagonists in fairy tales, I earnestly hope that you two will live happily ever after!

Funny anniversary wishes for your brother:

I wish you a happy anniversary, dear brother. When am I going to get a cute niece or nephew to play with?
As I had hoped, the food was excellent. Thanks for inviting me over for the anniversary celebration. Enjoy another year together, dear brother!
While I had not been happy that I would now be sharing my wonderful brother with another, I am relieved to see that you two cherish each other. Happy anniversary, big bro!
As always, your anniversary reminder, I, has successfully finished their mission and you didn't suffer the wrath of your spouse. Happy anniversary, my beloved brother!
Each year, I see that you are putting on weight. With just that, I can tell how great of a cook she is. May you have many happy memories (and delicious meals) this coming year as well!
We hope that our examples and tips were helpful in serving as inspirations for your anniversary wish. If you liked our article, don't forget to check out other articles on our website to write the perfect wish for other special occasions!