Celebrating an anniversary is not only special for the couple but an occasion of happiness and pride for their parents too.
No matter whether you are wishing your daughter and son-in-law on their wedding anniversary from the same city or sending your wishes from far away, sweet words from the parents are always cherished and remembered.
Remember, even a few simple words go a long way!
Of course, as a parent, you want to express your wishes in the best way you can. It never hurts to take some from help. Pre-constructed anniversary wishes are just right for the job. They offer you wonderful ideas and come in handy if you are running out of ideas.
Lovely words put down as best wishes from the parents mean a lot to your daughter and son-in-law. So, if you need some help with putting your wishes in words, these anniversary wishes are here to help!
Dos
Mention your true feelings. Remember, words from parents mean a lot.
If you feel comfortable, mention some sweet memories from their wedding day to make it more memorable.
Always mention the names of both your daughter and son-in-law.
Keep the message personal and let the language be simple and informal.
Messages can be sent separately by parents but a single message coming from both has its unique charm!
Add freshness, subtle humor to make the couple smile.
Don't
Don't write a serious note with tons of difficult words. Remember, it's their anniversary and not an examination.
Keep it light and cheerful. Flowery language may sound nice but never have the 'from the heart' essence!
Avoid pasting phrases and wishes straight out of a book or website. Add names, or other personal touches to add emotion to the words.
Don't stuff your wishes with too many fancy words and annoying clichés.
Best anniversary wishes for a daughter and her husband
True love has no ending. We hope you have a hundred-anniversary celebration in your life. Happy anniversary (names)!
To the most beautiful daughter and the best son-in-law who make our lives more meaningful. Wish you both a happy anniversary.
All love stories are unique in their way but yours is exclusive! Keep it that way forever. Blessings and good wishes from us on your wedding anniversary.
It makes us proud to see how much you adore each other and how your love grows every day. We wish you luck and love forever on your wedding anniversary dear (names).
Dear (names) you were meant to be together because you were tailored for each other. It gives us immense pleasure to see your love grow each day. Sending our warmest wishes to our favorite daughter and son-in-law.
Everything happens for a reason and your love is the best example. Wish you a very happy anniversary to our dear daughter and the best son-in-law in the entire world.
Today marks another year of happiness that you experienced together. Wish you to spend your lives together forever with great happiness. Happy anniversary (names)!
May all the moments of joy and happiness you share together forever remain in your heart and make your love grow deeper! Sending our heartfelt anniversary wishes on your special day!
Your relation is all about love, understanding, sacrifice, and wanting the best for each other. That truly makes it special. Our blessings and best wishes on your wedding anniversary.
You made a great decision when you chose each other and your fondness for one another has grown stronger over the years. Keep it that way always and stay as happy as you are. Best wishes on your anniversary.
Wishing you both a wonderful day filled with brightness and laughter. Cherish your days together and have a great life! May God bless you. Happy Anniversary!
You are a lovely couple who were made for each other and it is a pleasure to see your love bloom. May you have this special relationship forever! Happy wedding anniversary.
Happy Wedding Anniversary to the world's sweetest and most loving couple. May your love grow strong with each passing day. Happy anniversary guys!
Your commitment to each other is like a rock and your love is like the ocean, boundless and bountiful! May you always be together. Happy anniversary.
As a couple both of you remind me of the days when we were young. It's a delight to see how you make things work. Stay blessed and have a fabulous marriage anniversary.
Anniversary wishes for a milestone wedding anniversary
We are so excited for you because you have reached a milestone today! It's your 10th wedding anniversary and it's time to celebrate. Happy anniversary to both of you.
Congratulations you reached another milestone! Sending our deepest, most loving wishes your way on your special day. Happy wedding anniversary!
In this auspicious moment, I wish for you guys to be happy and healthy. May joy and good luck remain with you always. Wishes for a very happy wedded life!
On your marriage milestone year, we are extremely happy for you and it's a reason to celebrate! Have a great time together today and forever. Wish you love and happiness always dear daughter and son-in-law.
It's official, you have completed 365 days as a couple! Wishing you happiness, laughter, and success as you walk down the road together forever. Happy Anniversary!
A high five on your fifth wedding anniversary! It's a delight to see you as a couple and make things work as they should. May your love grow stronger and your hearts grow fonder. Wishing decades of togetherness.
A decade down….forever to go! Cheers (names) to the ten years filled with love, happiness, and dreams you have lived together. Warmest wishes from us on your 10th wedding anniversary.
Even though it's your 10th anniversary, it all adds up to pure love! Keep adding the years with love and admiration, and let your relationship bloom forever. Happy anniversary dear (names).
Your fairy-tale love story has reached a milestone and getting more beautiful every day. Keep the fondness alive in your hearts and make each other happy. Happily ever after was meant for you! Happy anniversary!
You two are meant to be! In the 5th year of your wedding anniversary, we wish you all the happiness in the world, forever love, and fondness for each other. Have an amazing day filled with cheer and laughter.
On your 10th wedding anniversary, your relationship is still as good as gold! Wishing you a remarkable, fun, and grand anniversary celebration.
It's been 10 years already! Hope you lovebirds have decades of happiness and love. Happy Anniversary!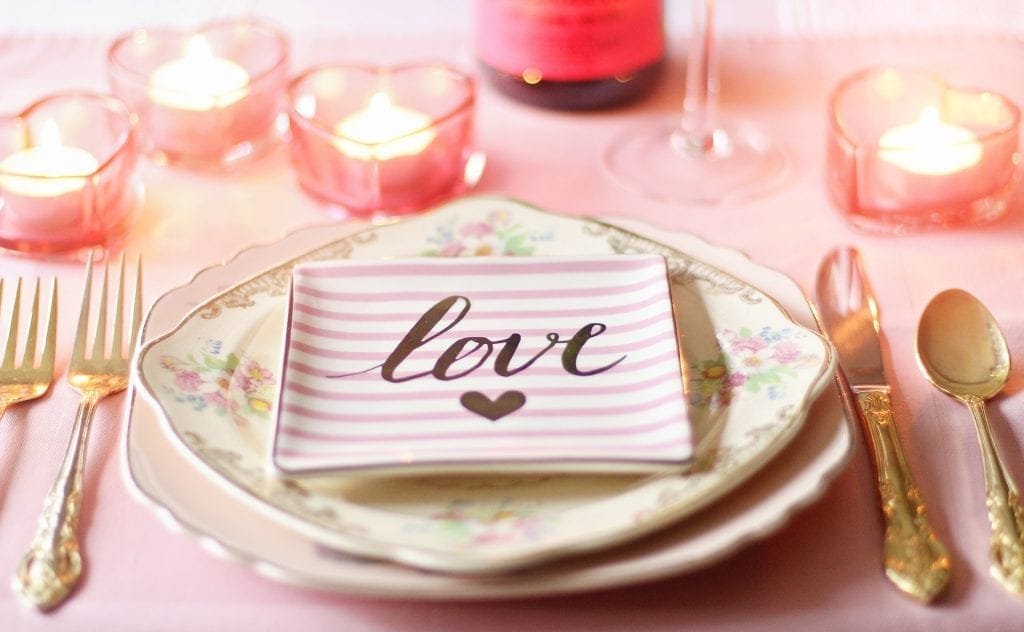 Short messages for daughter and son-in-law
Your love is an example of true friendship, eternal bond, and great understanding. Keep it that way forever! Happy anniversary!
No matter where life takes you, always remember the best part is to have each other. Sending your blessings and good wishes on your anniversary.
On your anniversary you already have the best gift, you have each other. To add some cheer here are tons of best wishes from us.
May your years be filled with good fortune, health, and happiness! May God bless you with forever love and laughter. Happy anniversary!
May you be blessed with everlasting love and the choicest gifts life has to offer. Enjoy your wedding anniversary and have a wonderful life together.
Soul mates do exist and you are the living proof of it! Happy anniversary dear daughter and son-in-law!
Wishing you good health, luck, success, long life, and most of all, everlasting love! Happy anniversary!
May your fondness for each other grow stronger with the passing years, the bond of love grows firmer, and you make each other happy in every way. Happy anniversary.
Relive your romance, remember all the happy times, and have a fabulous anniversary celebration, you two gorgeous people! Happy anniversary!
On this beautiful day, we hope all your dreams come true and your love blooms forevermore. Wishing you a happy wedding anniversary!
Both of you are amazing in your own sweet ways and that makes you the perfect couple! Keep the love growing, happy anniversary (names)!
Wishing all the best to the perfect couple on their special day! Let love multiply each day and keep you together forever. Happy anniversary!
On your special day cherish the sweet memories together and make more in the coming years. God bless you as a couple. Happy anniversary!
You are our all-time favorite couple and we wish you oceans of happiness on your wedding anniversary!
You were made for each other, so be happy together and let your love bloom through decades. We wish you all the best. Happy anniversary!