Image credits: unsplash
The relationship between a teacher and a student can be extremely caring and emotional. It may be a student who is currently in your class or someone with whom you always shared a special teacher-student bond.
Every student appreciates when a teacher remembers their birthday and sends them special birthday wishes. It's a great way to bond with your students and to leave a memorable impression on their minds.
Birthday wishes can be sent through cards, SMS, or written on gifts. This collection of Birthday wishes for students from teachers is the right place to pick up words that you may want to share with your students on their special day.
Just like everything else has rules, birthday messages for students do too! Make sure to avoid the don'ts to maintain a good relationship with your students. 
Dos
Express feelings from your heart but at the same time maintain a slightly formal tone.
Keep the language simple.
It's always good to tell them how brilliant, hard-working you think they are.
Remember to send birthday messages on the right date.
It's important to spell your student's name correctly. So, be careful, and in case of doubt, double-check.
Plan, choose an appropriate message, pen it down beautifully if you are sending it on a card or a letter.
Don'ts
A student-teacher relation is one of honor and respect. Know the limit and choose your words carefully.
Avoid puns and humor while writing messages for students. It may stretch beyond the boundary of the relation.
Don't just send a message because you have to. Unintended wishes are often shabbily written, with half-hearted words.
Best birthday wishes for students
Dear (name of student), work hard, work smart and don't forget to enjoy! I wish you the greatest joys of life on your birthday!
As long as you put in work and keep believing in yourself, good luck and success will follow you. Happy Birthday!
I hope for every candle on your cake that you have for making your wishes come true. Happiest Birthday wishes!
The world is a much better place with you in it, dear (name of student). Happy Birthday!
You are a student is always ready to learn and grow. Continue doing so in life too! Have an amazing Birthday!
Lots of love and blessings to my best student on this special day, Happy Birthday (name)!
A good student is a great inspiration and model. I hope (name) you continue this way in your professional life too. Happy Birthday!
You were a brilliant student and I give you my blessings for you to excel in the rest of your life too. Have a great Birthday!
Wishing you a birthday filled with sweet memories and wonderful moments for you to cherish forever! Happy Birthday!
To the best student I have ever had and am so proud of, Happy Birthday dear (name of student)!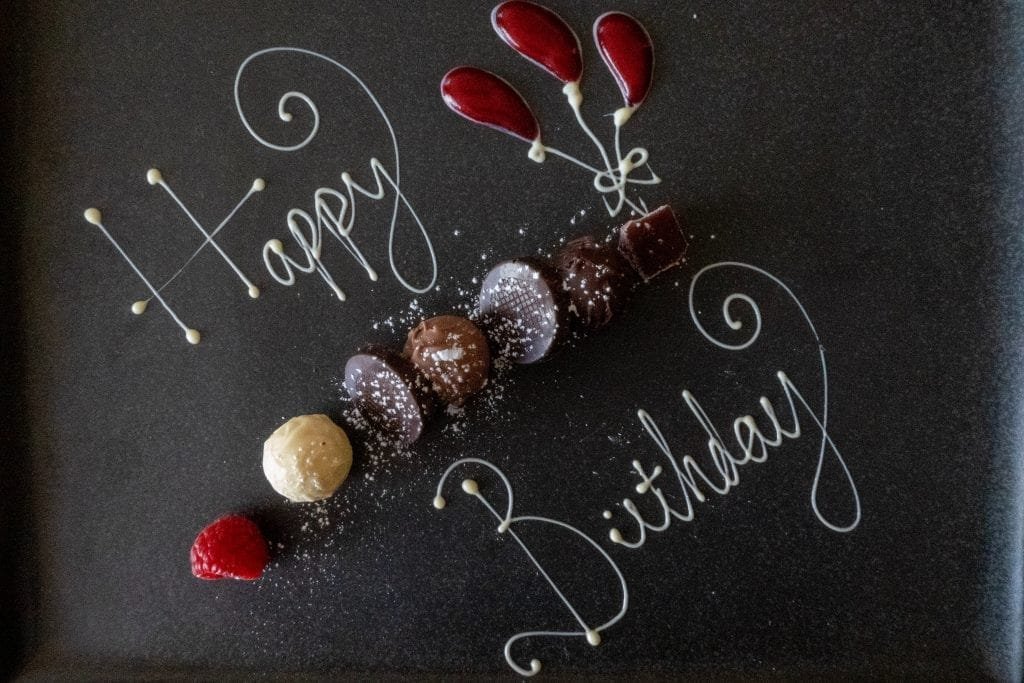 Image credits: unsplash
Encouraging birthday wishes for students 
Happy Birthday to the brightest student I have ever seen! It has truly been a privilege teaching you!
It's a teacher's dream come true to have a student like you! You bring life to every class and I wish you the best for the future! Happy Birthday!
I wish each student was as focused and devoted as you are as it makes teaching that much more rewarding. Happy Birthday (student's name)!
Wishes for a joyous birthday to one of the most hardworking students I have ever seen. May you keep shining always!
You have brought immense pride to your school and I am glad I got the opportunity to teach you. We are proud to have you here. Happy Birthday!
It's rare to come across a student like you who excels in everything. I am proud of your growth. Happy Birthday (name of student).
Like a diamond, your dedication and hard work inspire other students to aspire and work more. Happy birthday to my favorite student!
Teaching becomes a fruitful job because of students like you. On your birthday, I wish you all the joys of life.
On your birthday, I pray to God to give you a blessed life. Happy Birthday!
Only one in a thousand students leave an impression as good as yours, Happy Birthday!
You never compete with others, only with yourself. We are proud to have such a prodigal mind like yours. Happy Birthday!
Your praiseworthy academic journey is an example of how an average student can achieve astounding results with hard work, grit, and perseverance. Happy Birthday!
Dear student, never take shortcuts and persevere when it gets tough. On your birthday, I wish you a bright future and the nicest things in life!
Never stop believing in your dreams because with a brilliant mind like yours, the world will become a much better place to live in. Happy Birthday to an amazing student!
Your constant hunger to learn more will take you to places in life. I wish you a cheerful birthday!
You are an exemplary student. Every experience in life should be enjoyed, especially the ones on your birthday.
Dear student, wishing you a very Happy Birthday from the heart because that's where great wishes start. Have a wonderful day.
Happy Birthday to one of the best students I have ever had the privilege of teaching. May all your dreams come true (name).
Happy Birthday to an outstanding student of mine! The way that you dedicate yourself entirely to your work and give your best is truly praiseworthy!
On your special day, I want you to know that you have made me proud in more ways than I can count. Continue to do so wherever you go…Happy Birthday!
It has been a pleasure teaching you because you have taught me as much as I have taught you. Wishing you great achievements on your birthday!
A great student helps the teacher grow as much as the teacher does the student. I am proud to have seen you grow to become the wonderful student you are today. Happy Birthday!
You were an amazing student and I am sure you will garner success wherever you go. Happy Birthday!
Image credits: pixabay
Happy birthday greetings for students
On your special day, I hope your academic journey continues to be a wonderful experience for you. Wishing you a very Happy Birthday!
Students like you make teaching worthwhile and fulfilling. Happy birthday, may you continue making me proud!
Even when facing hard times, never lose hope because heavy rain is always followed by sunshine. Hope you get to live the life you want, happy birthday my student!
Dear (name), continue to shine wherever life takes you. Happy birthday, have a great day!
Having seen you struggle and dedicate all your time to studies for the exams and reap the benefits has made me very proud. If you continue to do so in life, you will perform well everywhere! I send my best wishes on your special day!
Always believe in yourself, you can tackle any task whether it is easy or difficult. So be confident and keep working hard. Happy birthday my student!
A teacher's true success is seeing their students settled and doing well in life. I do not have to worry about my success when it comes to you because I know you will make me proud. Happy Birthday, stay blessed.
I wish you nothing but the best on your birthday. I hope this year is good and you see your dreams materializing.
One of my greatest achievements as your teacher would be the role that I played in helping you become the brilliant person you are today. I will always remain proud of you, Happy Birthday!
Wishing you a joyous birthday that is as fantastic as you. May your special day be filled to the brim with happiness. The world would be a better place if all students were as you are. Happy Birthday!
It is students like you that make teaching blissful. I hope you achieve all your dreams and more. Happy Birthday!
I treasure all my students, but especially the ones that throw themselves into their work as you do! I wish you the happiest of birthdays.
Happy birthday messages for students
Happy birthday! There is no doubt that you will excel in every endeavor in life, but I wish you the best all the same. It was a joy teaching you.
If you continue going down the path you're on you will surely be rewarded with success and accomplishments! Happy Birthday (student's name)
Every teacher has one student they cannot forget. Your perseverance and devotion to all your work will surely help you reach great heights. Happy Birthday!
Happy Birthday! You are an exemplary student, and I can guarantee that you will find success wherever life might take you.
You make every class brighter and I'm lucky to have had you in my class! Happy Birthday (student's names).