There are only a few ways that a company can show its appreciation for an employee. A birthday is one of the special moments that a company can celebrate to make its employees feel valued. In a formal business environment, the interaction with employees is limited to work. But an informal celebration provides a leeway to connect with an employee and let them know you care. Here are some funny, work-appropriate as well as heartfelt birthday messages. These will tug the heartstrings and make a memorable event in the life of an employee. 
A birthday of an employee is a landmark event in their lives. This is usually a time of introspection where people evaluate their life decisions. Going all out to celebrate the event can be momentous as well as create goodwill for the company. A simple crafted message can spread cheer in the life of the employee and solidify their loyalty to the company. 
The sample messages will help you deliver a heartwarming birthday wish that will be remembered by the employee. 
Some things that you can highlight on your birthday wishes (Do's)
Their good humor
Their friendly nature
Their passions/hobbies
Their generosity
Their kindness
Their personality
Few tips to consider
Most employees like to be remembered for their quirks, something that makes them stand out from others. 
Mention how they always brighten up a room or build a common ground while working together. 
Acknowledge how their passion has a certain rub on others in the office.
Mention how they have an infectious personality or how they get along with others easily. 
Point to avoid mentioning in your message while writing birthday wishes (Don'ts)
Don't mention any workplace rules/workplace guidelines to be followed in birthday celebrations.
Don't be robotic. A personalized message will be appreciated.
Don't mention performance evaluation or appraisals in the process.
Don't mention office politics or rumors that dampen the birthday spirit.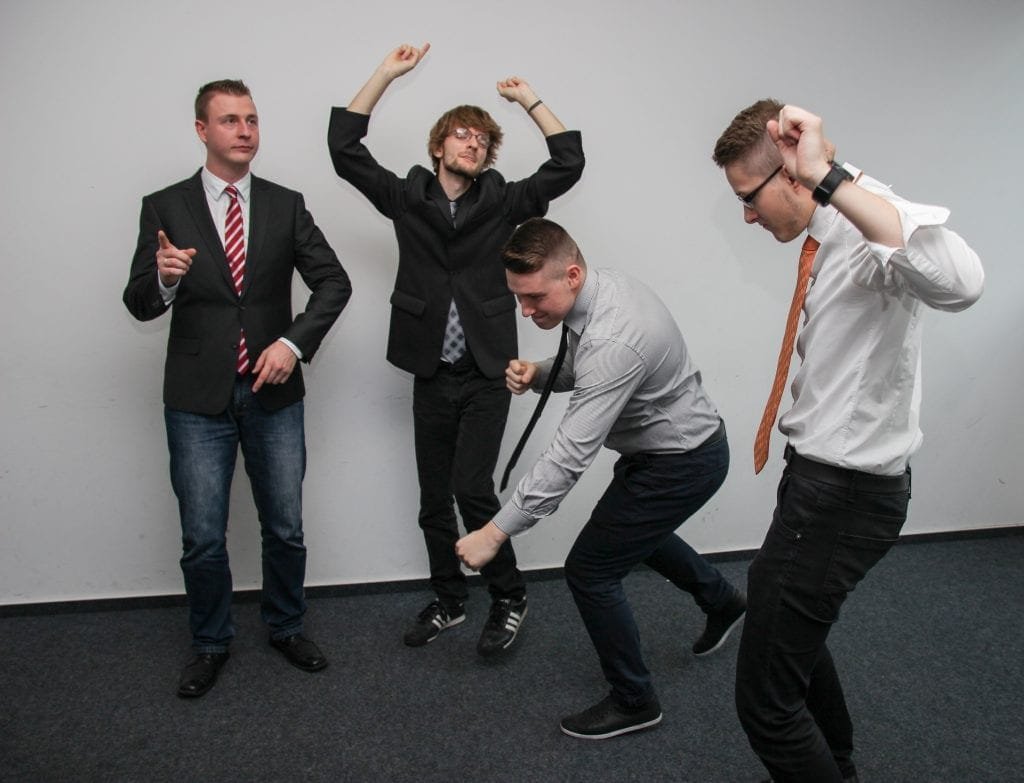 Birthday wishes (basic template)
Dear [Person's Name],
It's your birthday and all we want at the company is to put a smile on your face. Not only are you a great employee but a good person as well. (Mention the skills you know of, including formal or informal ones that make them special). We hope to celebrate many more birthdays together and wish you all happiness. Enjoy your birthday. Cheers.
Regards
[Your Name]
Note: fill in words in [brackets] as needed for your note.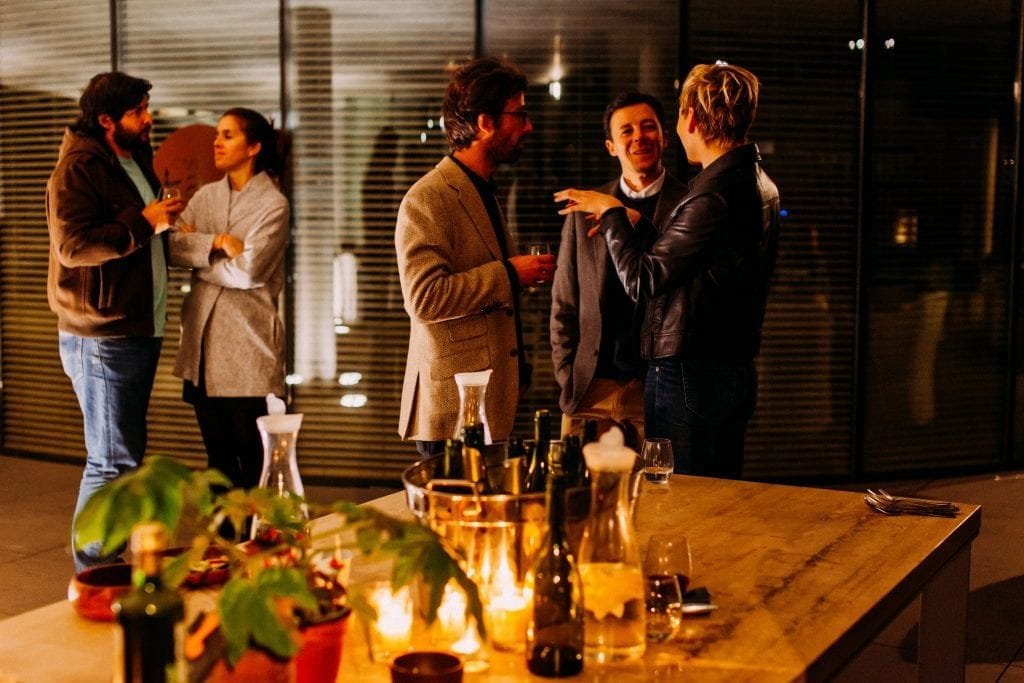 Best birthday wishes for an employee
It's been a pleasure having you at this company. There is no one better who epitomizes the values we stand for. We are blessed to have you as an integral part of our team. Happy Birthday and keep on spreading happiness around. 
Very happy birthday my dear friend. Thank you for being a round peg in a square hole. You mean a lot to this company. We all enjoy having you around as much as we love working with you. Have an amazing day and spread the cheer. 
Today is a very special day at the company because we are celebrating the birthday of a person we cherish the most. You are a bundle of joy and a great colleague. You bring out the best in all. Happy Birthday and many many happy returns of the day. 
Your birthday means a lot to us because you are more than an employee here. You have been a part of this company since the first day and you have been with us through all trying times. I hope you will never think of leaving this company ever. Happy birthday, buddy. 
Many congratulations, hope this is the start of great things for you. I cherish your friendship and hope to work under your stewardship on new projects. Here's hoping for many more milestones in your career.
We wish you a very happy birthday! Hope you had a great year at the company and wish that the next milestone in your life has many more adventures in store for you. Enjoy and celebrate every moment.
My dear friend, happy birthday. We value your contribution to the company and wish you have a great career at the company. You have been the most productive asset, and we thank you for your service. Have a blast. 
My dear friend, it has been so much fun working with you at the office. We have had great times together, sharing memories, supporting each other throughout our career. I wish you all the wonderful things on your birthday and a great future ahead. Happy birthday.
Happy birthday from all at the company. You have been a great employee over the years and your dedication towards the work has always been a topic of discussion at office seminars. Thank you for the contribution to the growth of this company. Cheers and enjoy the day.
Happy birthday to the employee who has considered this company as family. You are an amazing person and a great professional. On this special day, I wish you success and happiness.
Happy Birthday. Here's sending you the warmest wishes. It has been an honor to have you at the company. You are a wonderful person to work with and a great human being. Wish you all the happiness in the world.
Your passion for work, your professionalism and your willingness to help everyone have been an inspiration. Happy birthday to a person that we hold special to our hearts. Enjoy the celebrations planned for the day. 
Everyone who has ever worked with you has been impressed with your attitude and honesty. You have built consensus and taken everyone along in the decision-making. You are a great person, and we are happy to have you here. Happy Birthday and many many happy returns of the day.
You are humorous and a generous person who has always maintained calm under pressure. Wonders never seize when one is working with you. You are a great person and a wonderful team player. I hope we will be celebrating many more birthdays together at this company. Happy birthday. 
I hope you will be having the biggest celebration this year on your birthday. May you brighten our days with your presence for many more years. Happy Birthday.
My dear friend, you are the team leader and you have always put your team first. You are the person who has always put the needs of others above you. There's no better person I have ever met. Happy Birthday and may God bless you. 
To one of the most esteemed employees and a great person. We wish you all the happiness in the world. Best wishes on your birthday. Here's hoping to share many more beautiful experiences with you at the company. 
Great moments come and go with a whimper. But your birthday is a special occasion for us with you being the most important asset to the company. We wish you nothing but the best in your future endeavors and personal life. Cheers. 
Good employees are the heart and soul of an organization. A company is as good as its employees. Retaining an employee where workplace retention is hard to come by is no small matter. Any company can make an employee feel valued by showing that they consider them special with a personalized birthday message. 
You bring so much positivity, poise and passion to the team. You have always been a rock solid support for the company when it was facing growth pangs. Wish you a very happy birthday and a memorable day ahead.
We are nothing but proud to have you among a part of our family here. Every day is eventful with you and a learning experience for the staff. You are a truly gifted personality, and we will your aura rubs on other people around you. Happy birthday.
All the words in this world cannot describe how we feel about you. You have been a great person, team member and mentor who has always pushed others to believe in themselves. Happy Birthday and cheers to your happiness, good health and prosperity. 
You mean a whole world to us. We wish you milestones overflowing with happiness and enjoyment. Even though we tend to dread aging, but this is the day to look back and reminisce how far you have come. Don't count the candles, just enjoy the glow of your maturity. Happy birthday. 
You bring so much enthusiasm to the table. You are one of those employees who make everyone feel good about themselves. We are honored to have you in our life. Please accept our heartfelt wishes on your birthday. Hope you have an amazing day. 
You are an invaluable part of this team who has shown great perseverance and vision to build this organization into one of the world's most admired companies. You have brought a lot of goodwill to the company. You are an inseparable part of this company, and for that, we are thankful. Happy birthday, and have a marvelous year ahead.