Sisters are the most heartiest present the Lord has bestowed us upon. While the sisters may be of varying ages, their love and affection make us closest to them. Ans sharing them our love back is never a bad thing to do. You can always tell them how much you love and care for them. And, it is possible when you share messages to convey your wishes to them.
It is possible to convince them that you adore them with small good morning wishes.
Here are 50 best-ever compiled good morning wishes for your darling sister. Choose one from the following to brighten up all your days.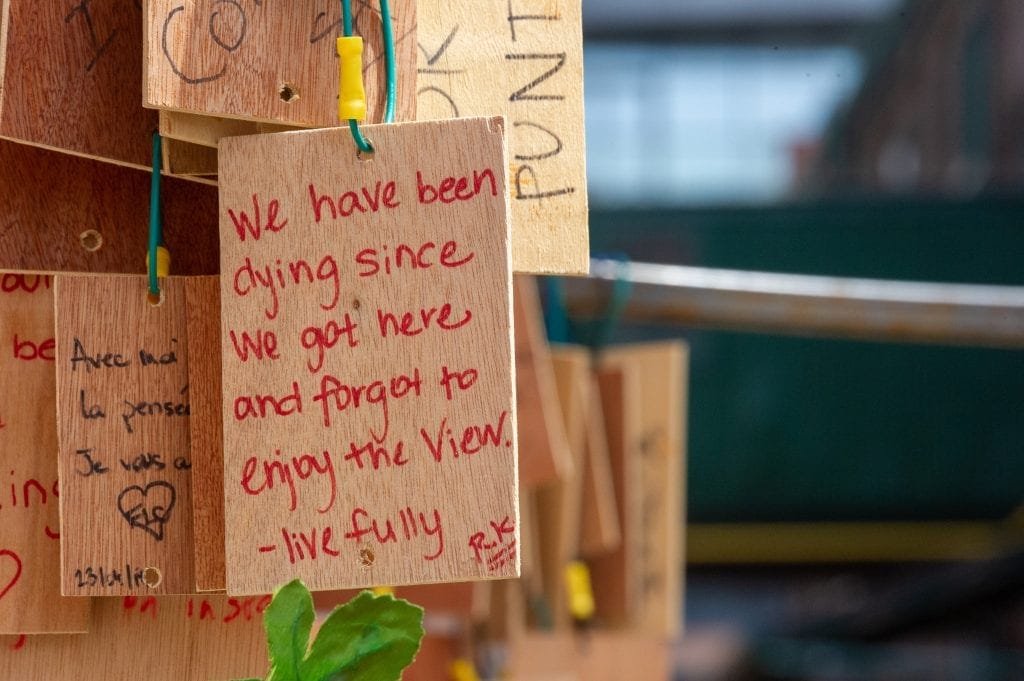 Do's
·        Always talk about the bright side:
Good morning wishes are meant to be uplifting and positive. Make sure your messages give a pleasant feeling while reading out them.
·        Keep them crisp and short:
Messages are meant to be short and straightforward. Write messages that are to the point and no beating around the bush.
Don'ts
·        Avoid grammar and spelling mistakes:
Do not make silly mistakes in grammar and spelling. Make sure you read them once before sending messages to the receiver.
·        Use emojis in personal messages only
Personal messages are meant to be fun and quirky. You can use emojis when sending to recipients in your personal relationships. Avoid using emojis in professional messages.
Best good morning wishes to send to your sister
Shine the brightest like the sun in the sky. Because today is the day to achieve the fullest in life. Good morning my sweet sister. May life bring you all the happiness and success for strive for!
May this day fill you with the love I feel because I have you in my life. Thank you for always being there for me, no matter where I am. Good morning, my dear and charming sister.
The truth is that I no longer need my parents. I'm happy to have such a wonderful sister like you. Hello and good morning.
Good morning, my pillar of strength! Sis, you are the reason I continue to dream.
The best gift in life is to have something which elevates magic in your heart in times of trouble. That's exactly what you are to me, Sister. Good morning and have a wonderful day.
Sometimes the love and hope you bring to me as a sister are the only reasons I keep moving in life. Hello and good morning.
This is to wish you a splendid morning, my dear Sis. You are the most dependable and trustworthy person I have ever met.
In this country, there are only two things I require. God is the first, and you, my dearest sister, are the second. Hello and good morning.
Sisters are true world treasures. I consider myself lucky to have had some of them. Good morning, sir.
Good morning to the world's most stunning and insane sisters. Enjoy the day and all that it has to do.
My days of living have always been bright, might and full of color because of you, my dear sisters. Good morning, and have a wonderful day.
Nothing compares to the affection of my wonderful sisters. I adore you more than anyone else in my life. Good morning!
My days start and end with you. You can never imagine how you have transformed me and made me the person I am today.
This is to show you how much I care for my soul sisters. Wishing you a blissful morning ahead.
My parents gave birth to two heroines in my life, whose tantrums are never ending. Good morning my heroines, the world is waiting there for your drama!
I consider every one of you to be a gift from on high. You are the most wonderful gift from God. Hello and good morning.
Make an effort to begin your daily tasks. When everyone's chores are completed in the evening, love awaits them. I hope you have a wonderful day, as I will.
Sometimes seeing your face in the morning is all the pleasure I need, sis. Thank you for being so wonderful and kind to me. I adore you!
Every morning is a blessing to me because I know everyone slept well and awoke happily, and you are no exception, sis.
May this day provide you with even more reasons to grin and be cheerful. Never forget that you're adorable! And a very good morning to you as well.
Good day, sis. I just wanted to let you know you are amazing, and that you are cherished. Also, you are always in my thoughts. Have a fantastic time!
Forget about yesterday's anguish and concentrate on the present. Hello and good morning!
I miss you sometimes, and I wish I could still wake up to your loud singing voice. Have a wonderful morning, and may your breakfast be as delicious as you!
I miss you so much, and I wish we still shared a room, so we could argue about things again. Have a wonderful day.
Everyone craves the flavor of love in their lives. Yours will be the same. Have a wonderful day!
A new day, with new plans. I wish you much success as you persevere in the pursuit of your goal. Have a wonderful day ahead of you!
I miss you in every way, sis- you are an inspiration to me and my best mentor. Enjoy your morning and all the good things that come your way.
Your success is determined by the impact you have on the lives of others. Allow your life to serve as a stepping stone for others to reach greater heights. Have a wonderful morning.
This is a special day that the Lord has created. Have a wonderful time, sweetie.
I pray and hope that your talent will be recognized for what it is today. Good day, Big Sister!
Try not to win everybody, but rather to win everyone. It is the formula that keeps the peace for the day. Good morning to you, sister.
Allow your day to be a vessel of joy and accomplishment. Keep the love that God has put in your heart. Have a wonderful day, sister.
The morning represents strength and hope in the face of all yesterday's troubles. Be active and prepared for a lovely day.
Having you as a sister has been a real adventure for me, so I wish you a wonderful morning!
May your cup of coffee brighten your day, the sun provides you with the warmth you need, and you have the best day yet.
Hello, Sista! May your day be blessed, and your breakfast be wholesome!
Many people want to hear your fair speeches. Make the most of your donation by planning your day to be blissful and happy. Have a wonderful day ahead of you.
Allow your light to shine on everyone you meet today. You are a gift to everyone. Have a fantastic day.
The dignity you have sown will come knocking as you walk around this morning. God bless you. Good morning dearest friend of my life!
Today, reach out to someone and pour your love into their heart. Today is a true gift- use it to bless those you meet. Have an exciting day.
Enjoy your morning, sis- I know we have our disagreements, but our love for each other is undeniable, and I wouldn't trade you for anyone else. Have fun!
You are one in a million, and I adore you. Thank you for always brightening my days. Good morning dear!
As you wake up today, an unending flow of joy and happiness will be activated. Oh, yeah. Have a wonderful day, sister.
You are everything can ask for. Bless you till the infinity and beyond. Have a delightful morning and a relaxing breakfast ahead!
From shielding me from Mom's punishments to secretly scolding me. Thank you for being my mentor. Good morning my precious pal!
Magic begins at home. Love begins from the womb. And, it happened between us. I bless you my sister and wish a bright day!
Reach out to someone today and pour your heartfelt love into theirs. Every Day is a gift, and we should use it to our fullest. I wish my dearest sister a great day ahead! Good morning!
Warmth Good morning and greetings to the sleeping princess Get up and go. The world is now waiting for you.
I hope that, in addition to aging, your sarcasm has improved. Hello and good morning.
It was great growing up with someone like you to lean on and someone to depend on. Great morning!
Nothing beats having a relative as the best friend, so what about a sister?
Every morning when you wake up, no matter how far or close you and your sister are, give her a small morning message to brighten her day. The above list of good morning wishes is a feel-good for everyone in the family.