Surgeries are not pleasant and let's accept it; everyone is scared to go under the knife!
It can be one of the toughest situations for a person to get mentally prepared for surgery and surgery wishes can make them relax a little.
These surgery wishes will make your friends, family, colleagues or anyone else feel a shade better when they are undergoing surgery. Don't think it's a minor or a major one, sending good wishes never hurt!
Pick some positive words from this list and send them to anyone who is going through surgery. It will show them, you care and render support and the courage to stay positive.
These inspiring surgery wishes can be written in cards, send as SMS or notes with some lovely flowers!
Do's
·      Always use positive words. Remember they are already going through a tough time and soothing words truly help.
·      Keep the note cheerful!
·      Add a little humor to cheer them up. The sense of humor will differ from person to person. Take time to think for whom this message is intended.
·      Keep it short and sweet.
·      Remind them, they are in good, professional hands.
Don'ts
·      Don't use negative or scary words. Remember, they are already in pain. Don't add to their agony!
·      Don't mention anything in the surgery wishes that will increase panic.
·      Don't pick up random surgery wishes. Give the words some thought before sending.
·      It is important to remember who is sending the wishes to whom. Messages for an elderly relative will be quite different than what you send a friend.
Messages and surgery wishes before surgery
1.   Don't think you are alone in this. We are all there praying for your quick recovery. Best wishes for the surgery and see you out of the hospital real soon.
2.   God is always watching over you. Don't be afraid, you will be fine before you know it. Wishing you good health dear.
3.   You have always been there for me when I needed you and now it's my turn. I'll be there waiting for you to come back stronger and happier than ever my friend. I hope you recover at lightning speed from your surgery. Stay strong and blessed!
4.   You are the strongest person we know and we admire you for how bravely you have handled the situation. Stay strong and positive. Oceans of good wishes and love from all of us.
5.   Surgeries don't last forever! You'll be out of the hospital before you realize. Just think about how good you will feel after it's done! Wishing you the quickest recovery!
6.   Since you love adventure so much, think of the surgery as just another one. Though you will be senseless the entire time but see the positive side…It's a new experience! Wish you all the best!
7.   Trust your doctor and don't worry a bit! You are in good hands and there is nothing to be upset about. Good luck and see you join the friend-gang soon!
8.   I know surgeries aren't cool but they are necessary! Think of all the things you hated doing in life but they were important. Stay positive, this too shall pass! Get well soon.
9.   Look beyond today and focus on the good that your surgery will bring! Let the doctors heal your body, and for the mind, you have all our good wishes.
10.Dear (name), I'm sending you tons of positive energy to keep your spirits up! Sorry, I cannot be with you right now but I am always thinking of you and praying for your speedy recovery. Best wishes and love always!
11.I know how bold and brave you are, and I simply need to remind you that before you face this surgery. Relax, the doctors will do all the work! All the best!
12.It's always best to look at the positive side! Think about the good times you can have after your surgery and it will go like a breeze. Best of luck with your surgery!
13.Have faith in the Almighty and everything will be fine. God bless you! We have all of us anytime you need, so don't worry at all! All the best!
14.Praying for you before your surgery and I'm sure all will go well. Hang in there and recover fast. My support and good wishes are always there with you! Good luck!
15.You are bold and overcoming the fear of surgery is simple for you. Focus on the good that will come with it and let the doctors be in charge. All the best!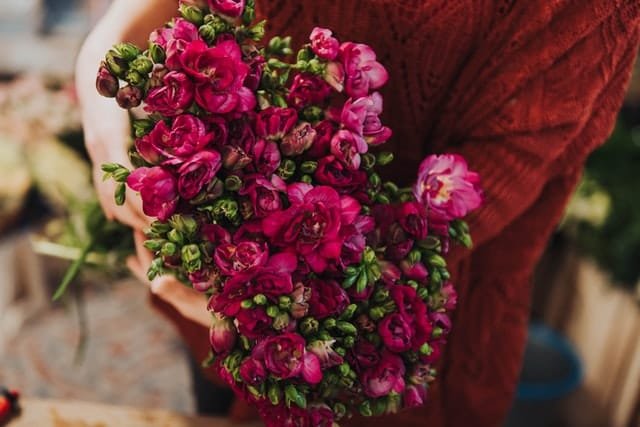 Short surgery wishes
1.   May God be with you always! All the best for the surgery. Keeping you in my prayers and wishing you a quick recovery.
2.   Praying to God for your successful surgery and quick recovery.
3.   You're in good hands, so stop worrying and, be patient, and everything will be fine before you realize it. Best of luck with your surgery.
4.   Wishing you a smooth surgery and a speedy recovery! Get well soon!
5.    Hope your surgery is quick and short! I trust your doctors and you should too. Take care!
6.   Sending you positive vibes, love, and best wishes for your surgery! Cheer up!
7.   Stay positive and keep your spirits high! Don't let anything take your courage away. May God help you recover soon!
8.   A surgery is a momentary thing and will soon get over. Focus on the brighter side, you will feel better soon after it's over! Wish you the best of luck!
9.   Better days are right ahead after your surgery. Cheer up and stay positive! Best wishes!
10.It's difficult to face surgery, but I'm sure you'll be back with a bang! Get well soon, pal!
11.May God give you the strength to undergo your surgery! Love and best wishes.
12.It's all right to be scared before your surgery but have faith in your doctors and everything will go smoothly. Our prayers are always with you.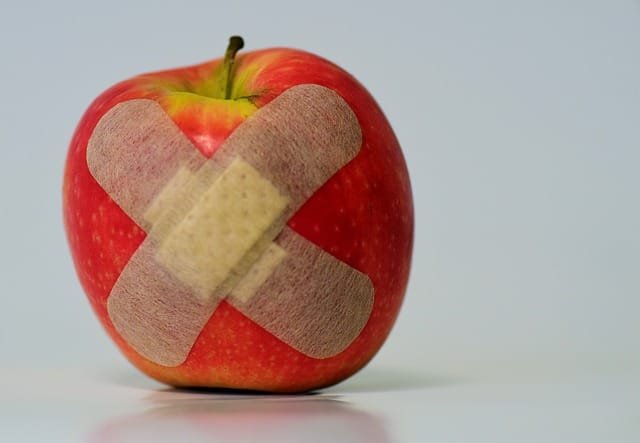 Surgery wishes with a hint of humor
1.Are you thinking your illness is stronger than you? No way dude! Stay strong and give it a fight, we know you will come out as a winner. Best wishes for your surgery!
2.You are going on a new adventure, so what if it's called surgery? Handle it like you successfully handle all the tough situations. We know you are the best at coming out as a winner. Praying for your speedy recovery.
3.I don't have a medical degree or a certificate in healing but I got the healing touch. Sending positivity your way. Grab them, and get well soon!
4.We miss your terrible jokes in the office, so get over with the surgery and head back here soon! Best wishes for a quick recovery!
5.Think of this surgery as a quick readjustment in the body-factory! Did you smile a little? Stay positive and get well at lightning speed.
6.The house may have more room without you but it's not cheerful. Get done with the surgery and head back home soon. Our best wishes!
7.Laughter is the best medicine and you don't have diarrhea…so laugh your way through the surgery and feel better soon.
8.Sometimes it's good to relax, but the hospital is not the right place. So get done with your surgery quick and head back home to chill! All the best for your surgery!
9.Hope your surgery goes well and your body heals quickly so that you can join work and feel miserable! Did that make you feel any better? Cheer up and relax, everything will be okay!
10.Look at it this way…On the bright side, you are getting so much attention! Wish you all the best for your surgery and get well soon.
11.Here are lots of – get well soon – hugs and kisses before your surgery. Hope they help you to forget the pain. Praying for your speedy recovery!
12.Lot of people are rooting for you, so go there and get the surgery done fast and be back soon! Never forget, we are all waiting here for you!
13.What the fun in driving the nurses crazy at the hospital? Get done with your surgery, be back home soon, and do your favorite thing…drive your wife crazy! Get well soon!
14.Life's boring without you. Wrap up with the surgery soon and be back in action! Wishing you all the best!
15.You are one tough cookie and your disease doesn't know who it's messing with. Show your courage and face the surgery bravely. Sending prayers your way!
16.You've always been my hero and I know you will pass this too with flying colors! Recover from your surgery soon….can't wait to meet you!
17.I'll be here to cheer you always, today, on the day of the surgery, and after that. You can get rid of your disease but you cannot get rid of me! Praying, the procedure goes like a breeze.