Starting a business comes with a whole host of trials and tribulations. It takes incredible resolve and courage. A supportive and constructive acknowledgment along with a good wish can do wonders to motivate a person and inspire them in their journey. 
The sample message ideas will give you a template to design your own wish that shows your personal touch and concern. The sample messages should fit into any situation, be it for a friend, professional, or colleague.
Some things that you can highlight in your business wishes (Do's)
-Their leadership qualities/personality traits
-Their ability to spot an opportunity
-Their friendly demeanor/networking ability
-Their analytical mindset
-Their multitasking skills
-Their ability to bring consensus/manage teams
A few tips
–Most people are apprehensive while starting a business. Share an example of someone who has achieved entrepreneurial success.
-Mention support structure that the person can depend on in the hour of need.
-Any personal event you remember that highlights a person's merit. 
-Patronize their ideas/intentions and congratulate them on their meticulous planning.
Point to avoid mentioning in your message while writing business wishes (Don'ts)
-Mention any timelines or projections that might create unnecessary pressure.
-Mention failed ventures or ideas that could demotivate a person.
-Share any experiences of hardships that might create a deterrent. 
-Give random advice if you do not have a sense of the business plan. 
Business wishes, wishing success to new entrepreneurs (basic format)
Dear [Person's Name],
It was exciting to learn that you have decided to venture out and start a new business. You have the right set of skills (Mention the ones you know of including educational, intellectual or professional) that will set you on the course for success. You have taken the bold step and I look forward to supporting you in your journey. 
Please do not hesitate anytime to seek for help or advice. Looking forward to seeing you grow and prosper in this new chapter of your life.
Congratulations
[Your Name]
Note: fill in words in [brackets] as needed for your note.
Business wishes quotes 
-I am very happy to hear that you took a bold and confident step to start your own business. I am extremely overjoyed that you have a smart business plan and the right resources to plan ahead. I wish you all the success, and pray that you achieve extraordinary success in your endeavor. 
– I am extremely elated to hear about your decision to start a business. The combination of your business acumen, a calculated risk and futuristic thinking will put your business among top brands in the segment in the coming future. I hope you achieve remarkable success in your venture. 
-Many congratulations, my friend on your new venture. You have bet on your passion and become your own boss. I wish you achieve tremendous success in the business world. 
-Congratulations on your new business. Your entrepreneurial bent of mind along with your dynamic personally will land you success in your business. Good luck, my friend, in this new phase of your life. 
-I want to congratulate you my dear for taking a smart decision to believe in yourself and finally venturing into business. There is nothing more thrilling than being your own boss and creating employment opportunities for others. I am sure you will be a great mentor and an entrepreneur par excellence. Good luck.
-I always knew that you had the guts to start your own business. May this new venture help you cement your leadership position in the market. Congratulations.
-May God give you the strength and guidance to support you in reaching newer heights. You are destined for better things in life. Hope you achieve business excellence in the coming years.
-Big congratulations on the step in the right direction. An entrepreneurial journey has put you on the road to great success. I have personally seen you do great things in your professional career. Now it's time to confidently strive in the direction of entrepreneurship. Good luck.
-I am short of words to describe how happy I am to hear that you have finally stepped into an entrepreneurial role. This was a long time coming, but I am happy that you took the time to introspect and laid the groundwork to take your idea forward independently. I wish you many more successful milestones in your entrepreneurial journey.
-Congratulations, my dear friend for believing in yourself. Your determination and perseverance together with your uncanny ability to spot an opportunity to help you steward your venture to greater heights. There is nothing that you cannot achieve, once you have decided to give it a try. Here's hoping to see you flourish in the future. 
-Heartiest congratulations on your startup. Having known you for a long time, I believe the best days are ahead in your career as an entrepreneur. Your courageous decision to venture out is not surprising to me. Wishing you all the success in the world and here's hoping that I can be of some help in the times ahead. 
-You are now among the handful of courageous people who follow their own dreams. I have always believed in your potential. It's time to spread your wings. Congratulations! I wish you all the best with your new business venture.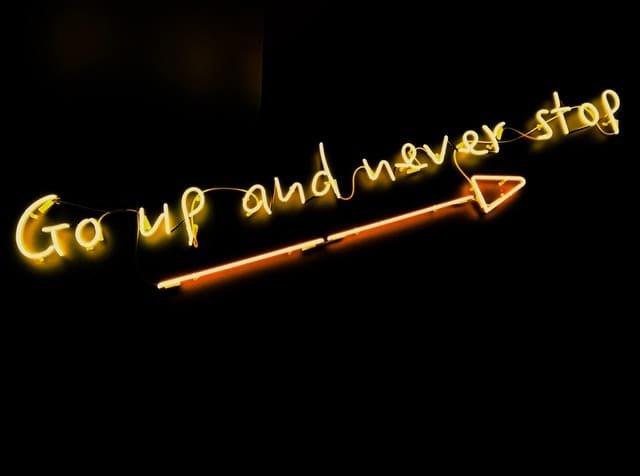 -Starting a business is not for the faint-hearted. But your ambition and determination have driven you to the right path. Among the people I have known in my entire career, you are the only person who has the skills to surmount all the obstacles and challenges to succeed in the world of business. Good luck on your entrepreneurial journey.
 – You, my friend, are one of those unicorns who motivate others into following their dreams. I am elated at your remarkable achievement and have no doubt that you will carve a name for yourself in the business industry. I am proud of you. Congratulations and good luck. 
-You saw an untapped opportunity and you took the plunge into the world of entrepreneurship. This is a trait that will take you to new heights. I am proud to see you take the first step into the world that you are born for. Hope to hear inspiring news of your achievements in the days ahead. 
-There are those who build a business and there are people who excel at what they do. You are among the select few who have achieved what they set out to do. I believe congregations are in order. I hope that you will in your new avatar an entrepreneur achieve great successes in the days ahead.
-You have set out on a journey where only the courageous hope to tread. You are the select few who have given up the comfort of a cushy job to venture into an unknown and unpredictable field. Hat off to your courage and good luck on your adventure. 
-Super excited to hear that you have started a new business. You have taken to the right decision to start small and scale up as you go forward. This way you can capitalize your resources and maximize your returns. I can already see a great future for you. Congratulations. 
-You have always taken the road less traveled. Apart from being resourceful, your leadership quality and business instincts put you on par with the best entrepreneurs in the world. I hope your newer venture puts you on the flight path to success and prosperity. Good luck. 
-I have always believed in your business acumen. Your instincts have never proven you wrong and now the business venture of yours will propel you to the top of the entrepreneurial breed. I wish you a great and successful journey in this business venture you have embarked upon. 
-You are the most hardworking and determined person I have met in my life. You are qualified and experienced to succeed on your own. I wish your entrepreneurial dreams push you to the top league of famous industrialists in the world.
-You are on your way to achieving remarkable things in your career as an entrepreneur. You have always strived for perfection. You have believed in the maxim of customer first. I believe you are destined to build a business that people will look onto in the future for good business practices. Good luck.
-May you achieve great success in your business venture. I am sure that you will build a new business segment with your revolutionary business idea. I hope the market warms up to your product and rewards you with great returns. Congratulations and good luck. 
-I have been waiting for long to hear the news of you getting into the business. You have always had the potential to build a business out of scratch. I am not surprised to hear of your intentions when you discussed it with me in the past. I am happy that you have mustered all the courage to follow your own path. Congratulations and good luck.