Isn't it a wonderful feeling to be always loved, spoiled, cared and supported. And all these emotions can be bestowed only by family. Why not, express your gratitude towards them with a "Thank You" letter to family. A simple 'Thank You' means so much to us. So it's important that you express your kindness and gratitude to others.
Writing a "Thank You" letter to family can be a difficult task. Especially when it comes to people with whom you share the closest bond, your family. The most difficult task is to decide on what to say in your "Thank You" letter and what should you avoid saying.
In this article we guide you on the approach towards writing a "Thank You" letter to family followed by some heart- warming wishes for your loving family. 
What to include in your "Thank You" letter to your family:
A warm greeting- Begin your letter with a warm greeting. "Hello", "Dear", "Hi", "Good Morning" are some warm and friendly ways of beginning your letter.
Introduction/ Staring of the letter- Instead of straightway diving into "Thank You", why not start with a reason you are remembering the person. This helps you to build a deeper connect. Little sentiments are always appreciated, so remember to add on. For example, "I was thinking of you last night", "I hope this letter finds you in the best of health".
Say Thank you- Express your gratitude towards your family. Come straight to the point quickly and be as specific as possible. Mention the reason you are saying thank you to your family. For example: "Thank you, for your unconditional love and support".
Be authentic- Write from your heart. It's your family, so they know you probably more than you know yourself. So, make sure to be genuine when you are expressing your gratitude. There is nothing more heart touching than a simple Thank you expressed from the heart.
You can include a family portrait- A family picture is a nice loving memory that can be included. It is a nice heart-warming touch to your "Thank You" letter to family.
Signing off- Express your gratefulness again in the signing off statement. Reiterate, Thank you, in your sign off.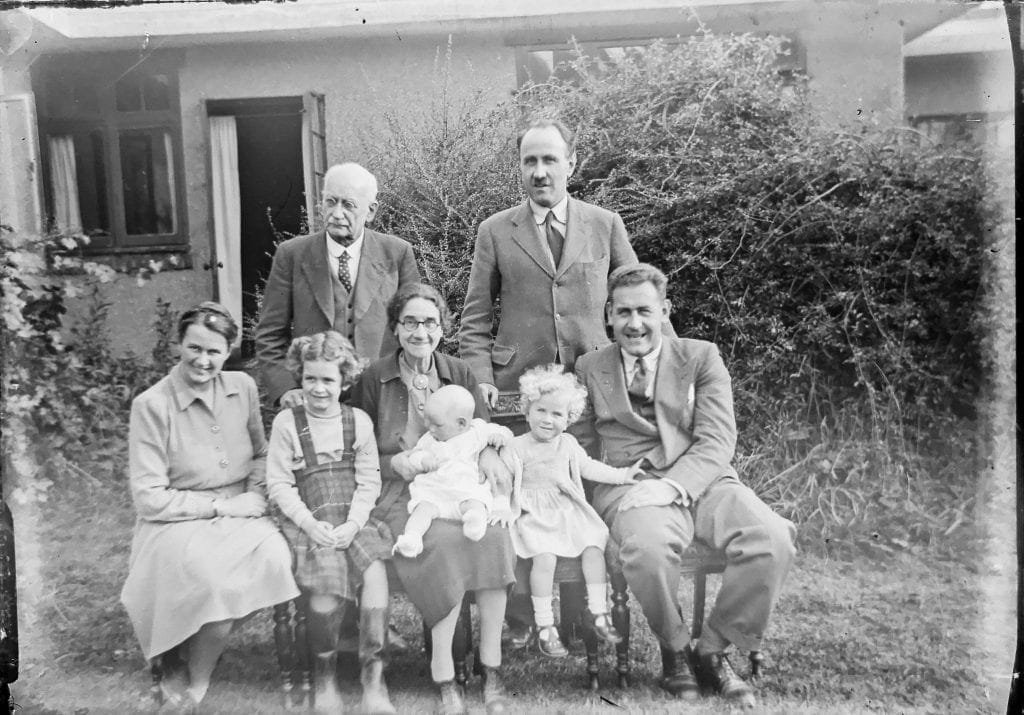 What you should not include in your "Thank You" letter to your family:
Don't "over thank"- Your family should not feel uncomfortable while reading your "Thank You" letter. Always remember, the love and support of your family is unconditional. All they want is your happiness. Your Thank you should be a reminder of your love towards them and not make them feel awkward.
Don't spell the name wrong- Make sure you spell the name right. A spelling mistake will only indicate your careless attitude.
Don't go off-topic- Remember this is a "Thank You" letter to family. Be specific and stick to expressing your gratitude. Show your kindness and your appreciation, do not mention any other irrelevant details which can take away from your main intention of thanking them.
Don't be too emotional- You want to sound genuine and not over dramatic. Keep your Thank you note simple and avoid using overtly emotional and flashy language.
Don't send expensive gifts with your letter- The magical word, Thank you, can create wonders. It will have more impact than any expensive gift in the world. Express your gratitude through your kindness and love and not through flashy gifts.
Wishes to include in a "Thank You" letter to family: 
I am so appreciative to have a caring and supportive family. It feels great to know you are accepted and loved for what you are and how you are. Thank you for always loving me .
I do not have enough words to express how fortunate I feel to have such a loving family. Family is a priceless gift and I can't thank god enough for blessing me with the perfect family.
I know it has not always been easy for you to accept my decisions. But you have always supported me and helped me flourish. Our family is a strong unit and I truly appreciate that.
It feels so comforting to have a family which is a strong safety net. To you my family, I can't thank you enough for being by my side through all the difficulties that I have faced in my life. You have protected me like a baby always. Thank you from the bottom of my heart.
I feel so lucky to have a generous family like you in my life.
I wouldn't be where I am today without the support and the blessings of my family.
I know I will have the strength to handle any unforeseen situation in life as long as I have the support of my family. Thank for trusting me always in all my endeavors.
My family is my pride and honor. I owe my success to my parents. They have guided me throughout to achieve all my dreams.
My family has been my pillar of strength. They have always encouraged and supported me to achieve all my dreams. A big thank you to my family.
My family is a bliss. It's the affection and the love of my family that keeps me going. I can't thank God enough for blessing me with such a lovely family.
May bad omen and bitterness never touch us and may the hands of God always bless us. I truly feel honored to have such a loving family.
I thank almighty for blessing me with the best family ever. They give me immense joy and happiness, and they are my life support.
I admire my family the most. You have always stood by me through thick and thin and I truly appreciate that.
I will never be able to express what my family means to me. If, anyone wants to know they should go inside my heart to find out.
To my family, you are my everything. I value our family bond the most in my life.
My family, you have been my light in the darkness. Thank you being such an awesome family.
My gratitude to you is endless. You kept me going even when I felt like giving up. Thank you for being such a supportive and amazing family.
Thank you for giving me the strength when I needed the most. Thank you for always holding my hand and guiding me . You are the best family, and I am a truly lucky kid.
I dedicate all my achievements to my family. I would not be the person I am today without my family. Thank You, God, for giving me such a caring family.
It's your wisdom, strength and kindness that has guided me through the darkest of times. Thank you for being the best family and the best companion.
I cannot and will not replace my family for anything in this world. My family is my biggest treasure and I will always keep it close to my heart.
I need my family always by my side. It is from my family that I derive all my strength and I can't thank them enough for being such a strong unit in my life.
My dear family, you went through so many hardships to provide me with a happy and cheerful childhood. I thank can never thank you enough for giving me such a beautiful life.
Today I am fruitful, successful and happy because of you, my family. Thank you is a very small word for the adoration and the support you have always provided me.
Today I reached the pinnacle of success only because of you. It's your sacrifices and hardships that have paved the path for my success. I owe my every bit of success to you and I feel truly blessed to have parents like you in my life.
The best families are always beside you through sorrows and joys. This is a small note to let you know you are the best family that anyone could ever ask for. Thank you.
Thank you for looking after me like an angel. Every Day, you make me realize what is the true meaning of a family.
Not only are you my family but you are my life support. Thank you for your endless love, care, patience and support.
I can't imagine a single moment of my life without my family. It's indeed a blessing to have such an amazing family by your side.
It's such a wonderful gift to have a family like you. No matter how far we are today, I want to let you know are hearts are always connected. Thank you for your everlasting support and love.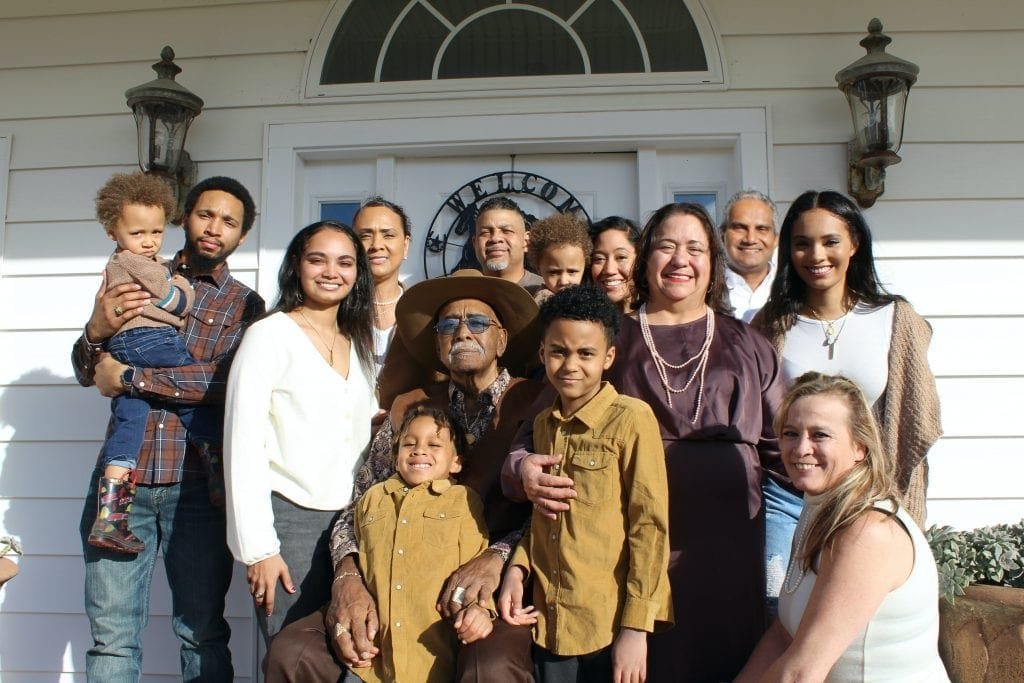 Family bonding
Hope you liked our wishes in a "Thank You" letter to your family. It is important to be grateful for the small joys and happiness in your life. So, show your gratitude towards your family and Thank them for their endless support and love.