One of the most exciting times of one's life is the teenage. It is when children have their first taste of freedom and experience the essence of responsibilities that come with it.
Image Credit: Unsplash
Teenagers are one of the hardest to please. Birthdays are apparently very exciting to them. So birthday wishes that are expressing your feelings towards them are essential. They are moving towards a new journey in life, and it is time that the others around them give their guidance on this special day.
What to say and do on your birthday wishes
• Wish the person in a happy tone, as this day s so special for them.
• You can either send them their birthday wish as a message or even in a postcard.
• Along with the message, you can also send a gift or cake.
What not to say and do on your birthday wishes
• You should not keep the message too formal. Birthdays are unique, and teenagers like it when the message comes genuinely from the heart.
• Be sure that you do not ask or mention the age of the recipient. It is considered rude at times. 
Here we have listed some of the most fantastic birthday wishes for you to choose from. You can take your time and pick your favorite wish (or wishes) that will make the teen extremely happy. You can choose a wish that will suit their personality!
Short and simple wishes
Little words have the power to express a million thoughts. The love that you can put to a simple, short and precise birthday wish can never match the long ones. These short lovely notes come straight from the heart.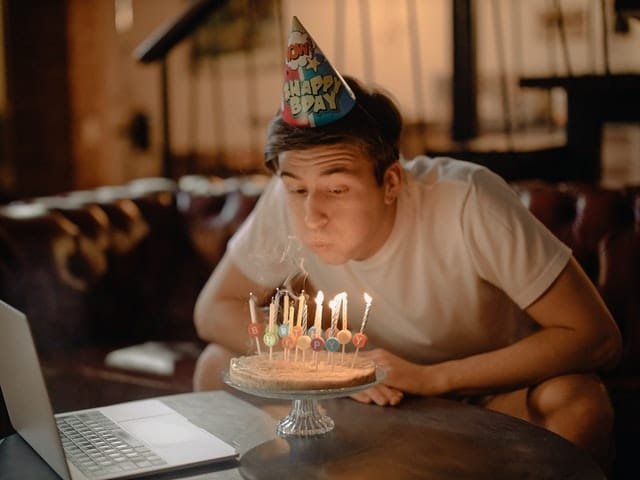 Image Credit: Pexels
Here are some of the sweetest wishes you can send to your lovely teen:
1. When the light in others' lives is low, be sure that you light a candle for them. It is the definition of you as a person. I wish you a happy birthday.
2. I have always heard that handling a teenager is difficult. Well, I am sure they have never met you, my princess. Happy birthday my doll.
3. Always allow your humble nature and joyful spirit to be your guide. Never let the laziness of youth catch on to you. Happy Birthday.
4. It is the phase when you are neither an adult, nor we can call you a child. Make the best of both worlds, my son! I wish you the best birthday, Champ!
5. Always keep up the excellent work that you do, my cheery tiny teen. Enjoy these wonderful years as they last! Happy birthday to my beautiful teen.
6. You cannot turn the clock backward. So never forget to enjoy your day today, my love. All the good wishes to you on this exciting birthday!
7. Do not forget to smile a little more on this beautiful day, my dear. Enjoy this day. You are one of the most competent teenagers I have seen. Happy thirteenth, my love!
8. No more can I address you as a baby. No more can I treat you as a child. This day marks the beginning of a beautiful journey, my love. Happy birthday young lady!
9. My naughty little teenager. I am so grateful that I have you here with me. Know this, that you mean the world to me, my doll. Enjoy your day sweets, happy birthday!
10. Today, our sweet little girl is reaching the turn of her life named teenage. Nurture all your precious dreams and keep growing beautifully. Many happy returns to you!
11. On this unforgettable day, when you are in your teens, let the world's happiness flow through you. May you enjoy today and every other day of the year!
12. Wishing the best of birthday wishes to a fantastic person. May your entire day, week and year be wonderful!
13. On this very special birthday of yours, I pray for you that you are in the company of loving people. May all your wishes be granted, my doll. Happy birthday!
14. On this very special day, grab that big bite of cake that you have always loved! I wish all the good things in life for you, my dear. Happy Birthday!
15. All your teenage years are a treasure that you should enjoy as it lasts. It is a welcome party for you, my doll. Happy Birthday!
16. Till yesterday, you were this little caterpillar. But today, you have morphed into the most beautiful butterfly the world has ever seen. Have a magical day ahead!
Sweet birthday wishes for your teenager
Instead of simply getting them gifts, heart-warming birthday wishes make their day extra special. This way, you can let them know how much you love them. 
Here we have some of the sweetest wishes for your favorite teenager:
17. The teenage years come with responsibilities, and yet it is one of the best times of your life. On your birthday, I pray for you that you may achieve all the goals in your life, you may get all the success. Enjoy these awesome days to the fullest, for these are the best days one can have. Make sure that you always believe in yourself and follow everything that is in your heart. Happy birthday my dear!
18. You get to be a teenager only once in your life. As you begin this new phase of your life, let me tell you that life waits for you with the greatest of achievements. May your day be bright like the stars, and make sure that you enjoy this day to the fullest. Enjoy this amazing day in grandeur, my lovely daughter!
19. My dear son, I have seen the sheer amount of hard work that you do. Today you must take a day off from it and make sure you enjoy your day. For this day will only come once my Champ. It is the best time to make the most beautiful memories. I pray that you fulfill all your dreams, and may all your hard work may ore fruitful results. I wish you a very happy and cool birthday! 
20. Being in your teens comes with lots of fun, excitement and is probably one of the best times that may come in one's life. You get the taste of freedom and can walk around the world as a different and beautiful person. On this day, the world as a whole belongs to my lovely teen. On this day, make a wish that you shall always cherish, my dear. You truly make me proud, and I cannot tell you how lucky I feel that I have you. Have the best of birthday wishes, my dear!
Birthday wishes to inspire your teen
The teenage years form the most crucial time for your child to become a beautiful and mature adult. On this auspicious day, make their time extra unique by giving them the proper guidance that they will need for their coming years.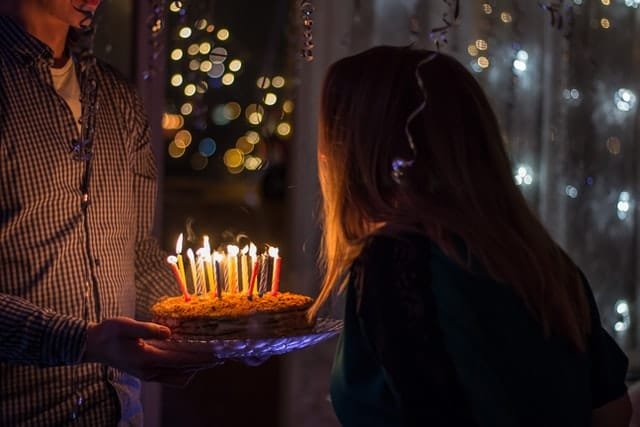 Image Credit: Unsplash
You can inspire your budding teenager with these inspiring wishes:
21. Consider this day as an object, and see it as a door that guides you towards all your life goals. Happy birthday my dear. 
22. One of the essential things in life is to have a goal. The other thing is following them through the hardest of times, my son. This stage of life, for the very first time, is when you will come across the most crucial turns. You will have to make some tough decisions. So do not rush through them, and just like you should take time to go through your teens, take time thinking through your choices. These are the best years that you will come across! Happy birthday to you, and may you get every good offering of life.
23. They say teenagers are immature and difficult. But they do not know, that having you around creates the most pleasant atmosphere. You are a gem of a person, my princess, and you are indeed one of your kind. I hope you grow up to be one of the most amazing and sincere human beings we will see. Become the person that you have always dreamt of being, and know, that I will always be there to have your back. Happy birthday my kiddo!
24. My dearest son, on your birthday, I pray that you become the most gifted humans in this society. May you be always the humble person you are today. Make sure you smile at the ones who love you, and may your wisdom keep rising. Happy birthday my precious one!
It is always good to look out for the most original and creative ways to pen down your thoughts. This way, you can express your affection for your beloved Champ or princess and move aside from the typical cliché notes. You can choose one among these special birthday wishes, or you can also combine a few to create a unique one. Let us know which of the wishes brought a smile to your teen's face!