Every day is special when you are in love. You look through life with a glint in your eye and walk with a spring in your step. You wait eagerly to be in your lover's arms and long to share never-ending conversations with them. 
However, sometimes we do not get to spend quality time with our loved ones. In these hectic times, reaffirming our love can keep the spark alive in a relationship. Being connected shows our commitment, desire and love towards the special someone. This is why we must rejoice every day as it comes and not wait for special occasions to shower our love. Taking time out of our busy schedule shows how important a person is and makes them feel special. 
If you are not waiting for a special occasion, a Friday wish to your girlfriend can be a great way to show that you are always thinking of them. A good Friday wish can be reminiscent, emotional or grateful. Make sure a Friday wish can give your partner something to ponder over on the weekend. 
The sample message ideas will give you a template to personalize your own Friday wish that expresses your feelings. The sample messages should fit into any situation, be it fitting any relationship status or generally. 
Some things that you can highlight in your Friday wishes to your girlfriend (Do's)
-Her Personality
-Her Beauty
-Her Passions
-Her Compassion
-Her Conversations
-Her Attitude
Tips for your Friday wishes to your girlfriend
–Most girlfriends like to know you notice sweet gestures.
-Mention how you like their quirks/ way or dressing.
-Any personal event you remember that is very special to them.
-Mention how special they are to you.
-Mention how they complete you.
-Call them with cute/cuddly names
Point to avoid mentioning in your Friday wishes to your girlfriend (Don'ts)
–Don't make objectionable remarks.
-Don't be robotic. Send a personalized message.
-Don't brood over her busy lifestyle. 
–Don't mention anything that could trigger a fight.
-Don't mention any unresolved issues in the message.
Template for Friday wishes to your girlfriend(basic format)
Dear [Person's Name],
It's been over (a year) since we got together, and I cannot imagine my life without you. You are my world, my everything. I cannot be thankful enough to the universe for bringing us together. Every moment with you is a ray of sunshine. (Mention the character traits that you cherish in your girlfriend). You bring out the best in me. There is nothing that I will not do to be with you. I love you more than anyone in the world. 
XOXO 
[Your Name]
Note: fill in words in [brackets] as needed for your note.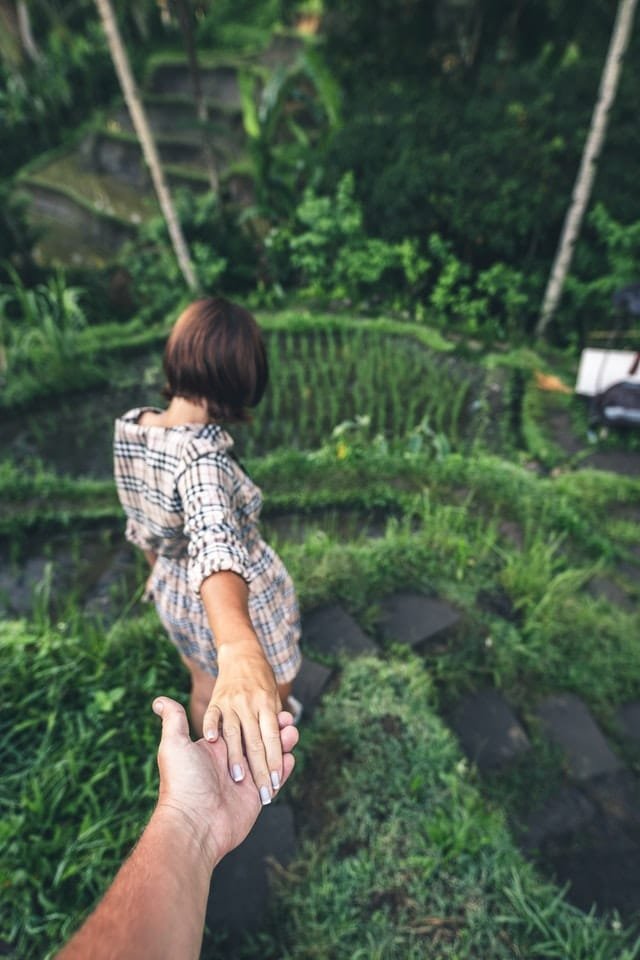 Friday wishes for your girlfriend
-I know every day is a gift, but it feels so much more special when I am around you. I cannot wait to hug you and hold you in my arms forever. Hugs and kisses. Happy Friday darling. 
-Life is a gift that keeps on giving. I cannot believe that I have you as my girlfriend. I have become a better person because of you. I have started to experience emotions that I never knew existed inside me. You are the best thing that happened to me. Happy Friday and lots of love.
-You have brought so much joy to my life. It has all been sunshine and rainbows since I met you. You have made me feel special and for that I cannot thank you enough. Nothing comes close to the feeling that I have when I am with you. Love you, babe. 
-Regardless of life's ups and downs, without you life would be only sadness and frowns. You are the morning dew I want to wake up to, you are the daylight I want to start my day to. Love you, happy Friday. 
– The rising sun reminds me of you more, the setting sun brings back memories of you and me on the shore. You are my star, you are my sunshine. If I have you, I want nothing more. Happy Friday, babe. 
– The sun makes me adore you more, the stars make me love you even more. When I dream, I dream of you and when I wake, I wake to the feeling of being close to you. I cannot imagine not seeing you every day. Happy Friday, sweetheart. 
– If love is a feeling, it is what my heart feels for you. We are not only good friends, we are also meant to be soulmates. We are destined to be together forever. Love you more, happy Friday. 
-Our hearts beat for each other. We might be physically separate, but we are a single soul separated by our bodies. There is no other feeling that describes my love for you. Happy Friday, sweetheart. 
-Your radiance fills my heart, your touch excites my soul. You are the passion that gives me the power to carry on, you are the light that shows me the way. I cannot think of living my life without you. Happy Friday, dearest.
-You not only have a good heart, but you are a beautiful soul. I am blessed to have a girlfriend who has been my pillar of strength. I love you more than anyone in the world. Happy Friday, love.
-You are not only beautiful, but you have a heart of gold. I know I can face the tough times with you by my side. There is nothing I cannot overcome with you as my council. Love you dearest, happy Friday. 
-I respect you more for the woman for you. I love you for what you stand for. I cannot imagine being with someone other than you. Our love has blossomed over the years into something no words can ever describe. Thank you for giving me the opportunity to know the real you. Love you and bless you. Happy Friday, dearest. 
-I count myself as extremely fortunate to have crossed paths with you. You are an angel and a woman of many talents. Your presence in my life has changed me for the better. Feeling blessed. Happy Friday. 
-We have had heart-to-heart talks, we have traveled to different continents together. We have shared most of our life together. I cannot ever think of a life without you. Thank you for being in my life.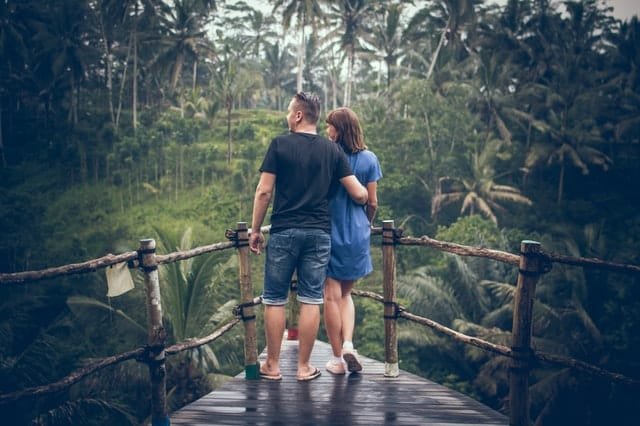 -They say you get to know a person for what they really are when you travel alongside. I have seen the best and worst in you. I have seen the brightness and gloom in you. I think I know you more than you know yourself. I cannot think of a better person to share my life with. Let's get married. Happy Friday, sweetheart. 
-You can tell a measure of a people by the way they treat the people closest to them. I have never felt more warmth in a relationship than with you. That is why I think you are the perfect person who I would like to marry eventually. Happy Friday, babe. 
-You are the best daughter, a great sister, and a beautiful human being. You have so much respect for the elderly and adoration for your siblings. You are one of the best persons I have ever met. I think you would make a great wife. Happy Friday, Love. 
-I am very lucky to have known you from a very young age. They say friends make better lovers. This journey over the years has been quite eventful. I have experienced every emotion with you by my side. I cannot think of a better person to spend my life with. Love you, Happy Friday. 
-You are a career-oriented woman but you have never neglected our relation in the process. I admire you for being a great support in my life. I feel like every day is special when I am with you. There is no denying that you have had a great influence on my life. I am thankful for your love and support. Happy Friday, dearest.
– You are a beautiful angel. Your smile is all I need to wake up refreshed every day. Your voice is the only motivation I need and your love is the only happiness I desire. Happy Friday, babe.
-Life with you has been nothing but memorable. You are the love my heart throbs for, you are the music my heart desires. Without you my life would be utter chaos. Happy Friday, darling.
-There is no remedy better than the touch of your warmth, the comfort of your hug, the strength of your support. You are the person who lifts me whole, you are the music to my weary soul. Without you, I am nothing. Happy Friday, dearest.
-You are the breeze in the summer, you are the warmth in the cold. You are everything my heart desires when I need someone to console me. You are the power that radiates through my soul. Life without you wouldn't be joyful or whole. Happy Friday, darling.