Humans are fundamentally social beings. We have become such a successful species as a whole primarily due to our ability to form relationships and co-operate together.
Naturally, one would form multiple relationships throughout their life. Only some of these will endure the test of time and become the pillars of support one needs.
However, just because a relationship ends doesn't mean it had no worth. Every relationship is memorable in its own way and helps both parties to learn and grow together. Such is the case for boyfriends too. If you're especially fortunate, you might have found your perfect partner in your very first relationship. However, in most cases, one may have multiple boyfriends before setting down with the right one.
We must take a moment to appreciate and thank our ex-boyfriends for adding more fun and enjoyment in our lives. Even in the relationships that didn't last, we had a blast and were grateful for the unique experience. Below we have created example thank you sayings that you can use, or build upon, to craft your personal thank-you letter to your ex-boyfriend.
Tips for your thank you letter:
A heartfelt thank you letter needs a personal touch. Your relationship was deeply personal and your letter should demonstrate that. Feel free to include heartwarming moments in your relationship to truly convey your gratitude.
Talk about being good friends now. Mention the many years you did spend together, helping each other grow. Affirm that you can still have a wonderful friendship even though it didn't work out as a couple.
Praise his admirable qualities and mention the reasons you became a couple in the first place. Feel free to share how comfortable you felt in those times as you had found a new pillar of support.
Things to avoid in your thank you letter:
You don't have to justify the end of the relationship. Be careful to not blame either party for their mistakes. This will only belittle your relationship and sour your thank you letter.
Take care not to embellish facts and make him sound too amazing. It will seem strange if the letter portrays the ex-boyfriend as a great person and might cause resentment about the breakup. Be careful to not hurt his feelings.
Template for a thank you letter to your ex-boyfriend:
Dear [Ex-boyfriend's name],
I am proud to say that we were a couple once. We had such similar ideas and beliefs. Every day we spent together was magical in its own way. With you, I shared countless happy memories that made my life so very enjoyable. [Insert anecdotes: first date, etc].
I still feel regretful for the way things turned out. What we had was great but it just wasn't meant to be. Neither of us was to blame. I hope you have now found what you wanted in your perfect partner. I have moved on and so have you. Let's do a final toast to our relationship. May we always remain friends.
Best regards,
[Your name]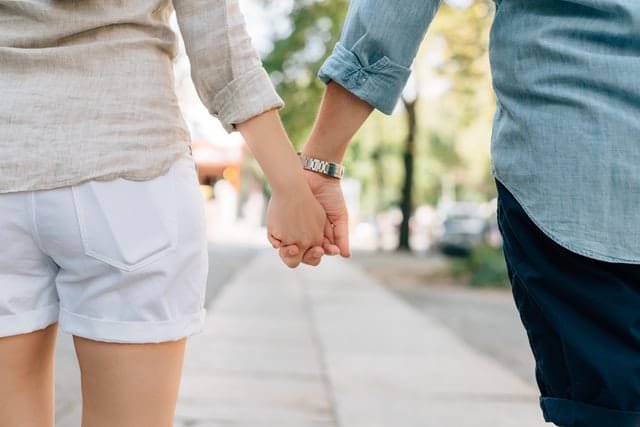 Touching thank you sayings for your ex boyfriend:
1.Thank you for truly loving me for who I am. When I was with you, I could freely be myself and not be judged or criticized for my free spirited nature. I loved that aspect of you, even now. Though I regret that we separated, I have no regrets about the time we spent together. Thank you for being such a supportive figure in my life while we were together.
2.You showed me how to love. You showed me how to fight back. You filled my life with color. I am grateful for all that you have done for me. I will always treasure the memories that you have given me. Though, I see that our forever did not last forever. Even so, I wish you happiness and peace for that is what you once gave me.
3.We have cried together. We have laughed together. We have argued together. But despite everything, we were always together. That is why it saddens me that I had to let go of you. But I only have good wishes in my heart as I send you off. May you find greater happiness!
4.I never realized how significant your presence in my life was until you stepped out the door. While I bear a heart full of regrets for all the times I should have tried to reach out to you, I have no choice but to bid you goodbye. You have decided to move on and I no longer hold the right to keep you tied to me. I hope that you can make your dreams come true and attain happiness and success.
5.When I had no one, I had you. You were always cheering me on during my tough times and advising me when I felt lost. Even though we may no longer be together, I hope that we don't lose the friendship that we had nurtured. Wishing you all the best from the bottom of my heart!
6.You came into my life like a gush of fresh air. I cannot express how precious you are to me. I will hold every moment we shared close to my heart. I thank the heavens for being able to meet you. Thank you for being with me, however short lived it was.
7.You have given me many reasons to cry but more than that, you gave a million reasons to smile. Your cute smile that always cheered me up. Your strong back that I could always rely on. I will never forget all that we have shared and I hope the same goes for you. While we are no longer together, you will always mean a lot to me and I hope you know that.
8.You have always been there for giving the timid me the push I needed. I don't know how life would have turned out had you not been there. I wouldn't dare imagine how I would have fared if you had not been supporting me. It scares me even now. So, I am thankful. Thankful that you understood and accepted me for who I was. Thankful that you taught me what love is. I wish you success and happiness for the years to come!
7.I know that I wasn't the best girlfriend for you. I took you for granted instead of treasuring you. I thought it was natural that you will always see and love only me. With that thought in mind, I committed some unforgivable acts and drove a wedge between us. I am sorry that I acted that way and I have repented. Thank you for being so patient and understanding and for staying with me. I pray that only good things come your way and life does not make you cry.
8.We dreamt of growing old together. We dreamt of having many cute children who would support us when we could no longer support ourselves. We dreamt of so many things but did so little. I still feel regretful that we grew apart but I have begun to accept it. I earnestly wish that you attain the dreams and hopes that you hold dear.
9.You showed me how to live when I merely survived. You showed me how life too can be a fun adventure without a single dull moment. You painted my life with such vibrant colors that it almost seems dull now without you. But I will continue living the way you showed me though we are no longer together. Thank you for loving me and breathing life into me. I will always cherish you and may you find only happiness in your life.
10.You understood me like no one did. You praised my strengths and accepted my flaws. Before I met you, I have never seen such a selfless and patient person. Time and again, you felt like a gift from God and made me wonder what I had achieved in my previous to deserve you. Even now, I am glad that I got to meet you and I hope you feel the same. Thank you for being such a wonderful person to me and I wish you only the very best from now on
11.At some point, being with you became almost as natural as breathing. I would wake up to your face and fall asleep within your arms. Our time together almost felt like a beautiful dream. In fact, it still does. But after breaking up, I haven't even heard from you in months. I sometimes wonder whether you are doing well. But that chapter is now closed and I won't forcefully pry it open. I only hope that you live life to the fullest and achieve success and happiness!
12.When we were together, life seemed fun and I felt excited to wake up each day, wondering what we will do together. But that is all in the past. I am thankful that you showed me how to truly love and live. I will keep those in mind as I move on while hoping that you do the same. Wishing the very best for you since you deserve nothing short of the best!