Being a husband is a tough job. It is even tougher when nobody acknowledges it. Sometimes you would want to take a moment and thank your husband for the things he does for you and your family. There is no better way to do that than a thank you letter to husband.
A thank-you letter can be given on any day. It does not matter if it is a special occasion or not. It can be given along with any other gift also. A little thank-you letter can go miles to help you show your love for your hubby.
But writing a letter can be overwhelming. The notes given below will help you write a better and more expressive thank you letter to husband. Along with it are given a few Do's and Don'ts to be kept in mind while writing the letter.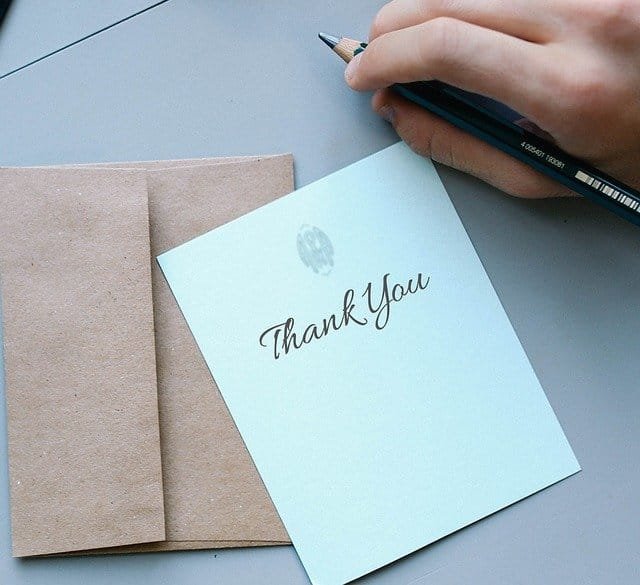 What to do or say along with a thank you letter to husband
 Bake him a cake before leaving for work and leave the letter on top of the cake.
If it is your anniversary, plan a romantic dinner. Give him the letter in the middle of the dinner. Ask him to read it in front of you.
 Always say 'I love you' after he finishes reading the letter in front of you.
 If it is his birthday, gift him a nice perfume. On the gift wrap, tape the thank you letter to husband.
 Find an old picture of you along with your husband. Paste it on the letter before giving it to him.
While sleeping at night, wake him up, kiss him and read the letter to him. Nights deepen the impact of emotions.
Keep the letter where he would least expect it to be. Between the layers of his towel, beside his shaving kit, in the pocket of the shirt he is supposed to wear that day, etc., can be a few good places.
Write the letter in neat and clean handwriting or type it on your laptop and take a print-out. 
Never do or say these things while giving a thank you letter to husband
  Never send the letter through a third person. Always hand it over to him, if you can. A kiss or a hug while giving the letter would surprise him.
Never say "I don't know if you will like it or not" before giving a thank you letter to husband. Be confident about what you have written.
 Do not force him to read the letter then and there if he doesn't want to. Respect his space and privacy.
Do not think that if you cannot arrange a gift to go along with the letter, it will fail to impress him. Gifts are not that important. The thing that matters is the intent with which you have written the letter.
 Do not always expect a grand reaction. Different men have different ways to express their love and gratitude.
List of notes and wishes to write a better thank you letter to husband
#1 (If it is your anniversary🙂 For the past [number of years] years, you have been a pillar of support for me. The years I have spent with you have been like a breeze. Thank you for being by my side through thick and thin. I love you!
#2 I know sometimes I have been tough to deal with. I am aware of the fact that I am far from perfect. Thank you for being the 'calm person' in those tough times. Thank you for loving me as you do.
#3 Thank you for your patience on the days when I returned home late from work. I love how patiently you wait for me every evening. The tea you prepare and the tea cakes you bake, make me drool. If I tell you with all my honesty, sometimes I come home late only to find you in that cute apron. Thank you for being the best husband ever.
#4 The stories you share when we lie down together in our bed have helped me sail through some of the toughest times. I love how you hold my hands between your stories and reassure me that things will work out fine in the end. Your stories take me back to my childhood. Thank you for being the best storyteller husband a wife could ever ask for.
#5 Thank you for never letting your frustrations get the better of you. I see how you work so hard every day. You inspire me to work hard and work better. Thank you for being the best at your job and being the best father to our kids.
#6 Even when we had arguments, you were always so respectful towards me. You knew your boundaries and you never let our fights affect the love you have for me. Thank you for that.
#7 You know, I always had a dream of marrying someone who would love our children more than me. I see that in you. You have always loved [Rick] and [Sandra] more than anyone else in the whole world. Thank you for being the best dad ever.
#8 Thank you for being the cleanliness freak! Your love for keeping things immaculate makes me love you even more. Thank you, dear husband.
#9 You took me to the places I only saw in the movies. Your love for traveling and clicking pictures made everything more beautiful. Thank you for being the best travel guide!
#10 Thank you for never missing an opportunity to remind me that you love me. Your sweet gestures never let me forget that. I know you are a man of few words but your actions have always made me feel loved. Thank you for being the sweetest hubby!
#11 I want to write so much to express my love for you, but I am not a great writer like you. Your poems and letters have always made my heart melt like chocolate in a hot day. Thank you for being the best poet ever!
#12 We have faced innumerable hurdles together in our married life. Thank you for holding my hand tightly every time. Having you with me gave me strength and faith. And faith, my dear, is not a small thing. Thank you for believing in our love.
#13 You have always been a great listener. You have always listened to my problems without being judgmental and your advice have always been on point. Thank you for loving me unconditionally.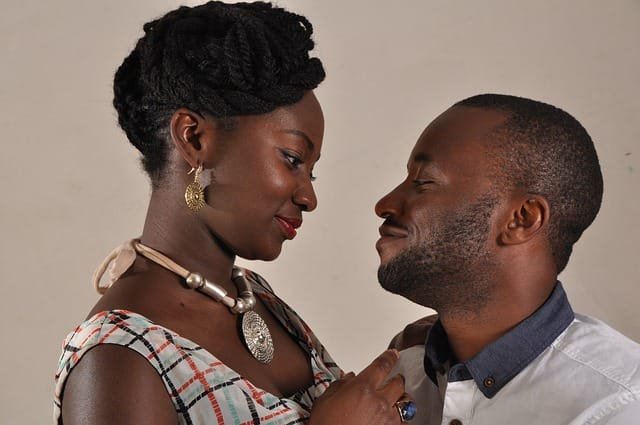 #14 It takes a lot of courage to love a person when they are at their worst. You never let my anger and mood swings affect our married life. Your smile always healed everything. Thank you for being an angel in disguise.
#15 When I look at you, I see a man who is not afraid of losing a few battles. I love how you have always been so brave and kept hope alive in the toughest of times. You poked me to take risks. I love you for that. Thank you!
#16 You have seen me fail. You have seen me cry. But you have always supported me in picking myself up again. You were always my best friend. Thank you for being so helpful.
#17 Throughout my childhood and early adulthood, I always lived to make myself happy. Now I live to help others. Thank you for showing me the beauty of this world and inspiring me to go a step further in helping others.
#18 You are my sedative. After a tough day, you calm me down and help me sleep better. Thank you for being my best pair of mattress and pillow.
#19 When I was pregnant with [Rick], every day you gave me delicious breakfast in bed. I never told you how much that helped me beat my nausea and mood swings. Thank you for that, I love you so much.
#20 Thank you for teaching our children to take a stand for themselves. You have always taught our whole family to be truthful and then never fear our decisions and choices. Thank you for being the best father and husband.
#21 We have known each other for decades. Still, sometimes you amaze me in the most unexpected ways. Thank you for being the best party planner!
#22 Thank you for taking care of my parents along with yours. Despite the difficulties, you have not lost your charm and relaxed smile. I love you for the person you are.
#23 Looking back in time, I feel so grateful because I married you. Thank you for being my companion.
#24 Thank you for adjusting according to the situation. You have never demanded anything from me except love and affection. Thank you for being so considerate.
#25 Thank you for working in double shifts when life demanded it from you. You have always kept our family comfortable. You have fulfilled all our demands. I love you for being the most hard-working father ever.