It takes more than talent to rise in an organization. Every company assesses strong personality traits, dedication and leadership qualities in a candidate for promotion. A person who has been promoted must deserve cordial and sincere wishes. However, your relationship with the person should decide the tone of the communication. You cannot be outright friendly but you cannot be flattering either. A professional-sounding wish will help you stand out for your honesty. Going out of your way to congratulate will help build positive relationships. 
The sample message ideas will give you a template to personalize your own wish that shows you are being cordial and sincere. The sample messages should fit into any situation, be it for a person who is known to you personally or only professionally.
Some things that you can highlight in your promotion wishes (Do's)
-Their leadership qualities/personality traits
-Their sincerity/dedication/loyalty
-Their networking skills
-Their mentorship skills
-Their multitasking skills
-Their stewardship qualities
Some useful tips
–Most people like to be remembered for their accomplishments. Honest compliments will be appreciated.
-Mention how their hard work and dedication has motivated others
-Any personal event you remember that highlights a person's merit. 
-Mention personality traits that make them most suited for the promotion.
Point to avoid mentioning in your message while writing promotion wishes (Don'ts)
–Don't mention any point of differences that you might have had in the past
-Don't be robotic. A personalized message will be appreciated.
-Don't start comparing yourself with them or why someone else deserved the promotion
–Don't ask for references right away 
Business wishes, wishing success to new entrepreneurs (basic template)
Dear [Person's Name],
Congratulations on your well-deserved promotion to [Designation]. You are perfect for the job (mention the skills you know of including educational, intellectual, or professional that make them worthy of the job). You have entered a new phase in your career and I hope it gives you the freedom to make bold decisions.
Looking forward to working with you in the future. 
Congratulations
[Your Name]
Note: fill in words in [brackets] as needed for your note.
Promotion wishes quotes 
-Congratulations on your well deserved promotion. Your dedication and hard work have been rewarded. You have always been proactive and diligent. You have successfully managed teams and inspired them to push the envelope. It's time you took a bigger role in the organization. Good luck.
-Way to climb the corporate ladder. You have always been at the forefront of change and tasted success quarter on quarter. You took intelligent risks that have brought you under the attention of our bosses. This is the reward for following your instincts. Congratulations. 
-Many congratulations, my friend, on your promotion. May this new role bring new challenges and opportunities and gives you intellectual space for progress. Let's get together to celebrate your success.
-Congratulations, my dear friend. You should be proud of your success. You have achieved so much in such a short time and this is the start. I hope who will achieve many more milestones worth cherishing.
-Many congratulations, hope this is the start of great things for you. I cherish your friendship and hope to work under your stewardship on new projects. Here's hoping for many more milestones in your career.
-Congratulations on a well deserved promotion to our new boss. I have always looked up to you as mentor and now I look forward to learning from you. Your success is an inspiration for all who want to follow in your footsteps.  
-Your exemplary nature, your forthright attitude and your leadership have gotten you to a position that you well deserve. Enjoy every moment of your success and always inspire others. 
-You have never shied away from taking big risks. This promotion is your reward and inspiration for us to think big. Many congratulations on your promotion.
-Though we did not get to work together in the past, I have always kept track of your rise in the organization. You deserve to be the boss. I hope to learn from you now that I will be working under you. Congratulations on the promotion. 
-Congratulations, boss, on the promotion. I am very happy to see your hard work getting rewarded. You have always considered this company and the employees like your family. I am very happy that I will get the opportunity to work under you and take my career forward under your tutelage. 
-Heartiest congratulations on the promotion, my dear colleague. I have seen you work your way through in this organization and am very happy to see you take the top spot in the office. Looking forward to working with you in the coming days.
-Congratulations! No one deserves this promotion more than you. You have shown incredible dedication, invested so much effort, and put all your might into taking this company forward. You deserve all the successes and a great future in this company.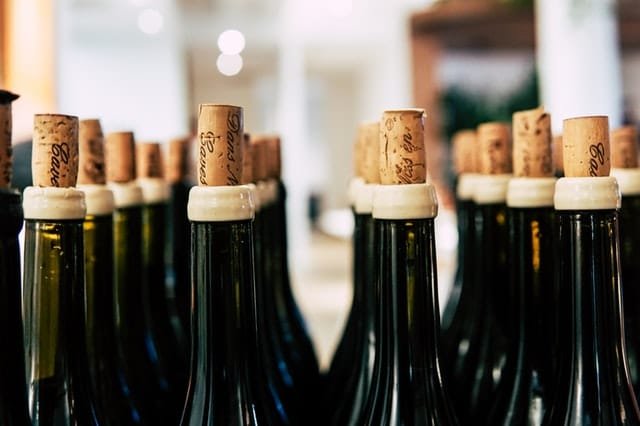 -I know this success hasn't come easy but I haven't seen you give up either. Your efforts have paid off. I look forward to seeing you take this company to newer heights in the future.
-You, my friend, have turned all the odds to turn the company around. We inherited a legacy organization and you worked despite all the obstacles to steward this company into profitable verticals that no one had the courage to venture into. Congratulations on the top job. 
-Congratulations on getting one step closer to the top job. Lot of people aspire to be in your position but you have achieved it. I look forward to seeing you inspire all the employees into taking bold risks. 
-Your position comes with a host of privileges. One of them being able to inspire the current crop of aspiring executives to think big and follow their instincts. I hope to see you helping young coworkers progress in their careers at the company. Congratulations on the promotion. 
-My heartfelt congratulations on your new promotion. The company owes you for your dedication and commitment. You have taken the company to newer frontiers and represented the company on the world stage. Kudos, you deserve all the commendation. 
-I have seen you work your way up the corporate ladder over the years. You truly deserve this promotion. I wish you good luck for a brighter future in your new role. 
-You have always taken the road less traveled. Apart from being resourceful, your leadership quality and business instincts put you on par with the best entrepreneurs in the world. I hope your newer venture puts you on the flight path to success and prosperity. Good luck.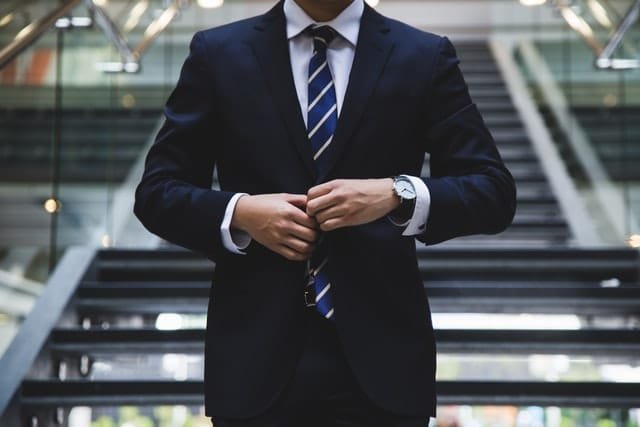 -I have always believed in your work ethic. You have truly built a reputation that deserves commendation. The company has prospered over the years with your unwavering support. Congratulations on the promotion. 
-You are the most hard working and determined person I have met in my life. You have added great value to the company and helped in mentoring many substitutes over the years. I wish you immense success in your role at the helm.
-You are a true asset to the company. The company's valuation has multiplied over the years under your stewardship. You deserve the top promotion. Congratulations.
-You have propelled the company to new heights. Your vision has helped the company invest in newer avenues. I think there is no one more deserving of this promotion than you. Congratulations.
-Congratulations. You have proved your loyalty to this organization. You steered the company in tough times. Your dedication and support have been instrumental in this company's success. Well done, enjoy the fruits of your labor. 
-Only the best who have been through the grind make it to the top. You have proved that hard work and dedication do not go unnoticed. I appreciate you dedicating your life to the growth of this organization. Congratulations on your success.
-Congratulations, your exemplary performance is now being recognized. The hard work and hours you slogged over the years have come to redemption. Enjoy your promotion. 
-As a junior, I have always looked up to you for guidance and advice. You are an inspiration and I cannot thank you enough for that. I am sure you will take the company to new heights. Congratulations on the promotion. 
-With hard work comes great promotions. You have proved your mettle on the floor and success is now in your hands. I am sure you will handle the new job well. Congratulations. 
-You have been a great mentor. You have the skills to bring consensus and steer the organization to take challenging projects. I have learned a lot from you and hope to work with you in the future as well. Congratulations on the new promotion.
-Congratulations, this calls for a celebration. You are a good role model and a leader who has been instrumental in supporting many careers. Your perseverance and self-discipline have paid off. Standing ovation to you.