Weekends were made for a reason! Saturday wishes are a reminder that it's time to forget your worries, take a break from work, and enjoy!
Saturday is the beginning of the weekend. It's the time to relax and do things that will de-stress and rejuvenate the mind.
The stress of work, office load, and the hustle and bustles of life are washed away by Saturday and Sunday. People have time to do what they love, spend time with their family and friends, watch movies, and or just chill on their couch doing nothing.
Sending Saturday wishes is a good way to uplift the mood of your loved ones and bring give them a reason to cheer up! Send these Saturday wishes to your friends, parents, colleagues, or post them on your social media feed.
Do's
·      Keep them cheerful.
·      Say something good and positive.
·      Remind people what they can do to spend quality time on Saturdays.
·      Add some fun and humorous words.
Don'ts
·      Don't use negative or demoralizing words.
·      Do not use vulgar language.
·      Remember you are sending wishes and giving suggestions, don't make them sound commanding.
Best Saturday wishes
1.   It's time to relax and leave all the stress behind. May your weekend be enjoyable and worry-free! Happy Saturday!
2.   Once again, it's that time of the week when you get to laze around and rest. May you have a relaxing Saturday!
3.   Weekends bring freedom from the rush of work and a welcome change from the dull everyday routine. Be free like a bird and spread your wings of freedom this Saturday. Have a joyful day!
4.   Saturday had arrived once again! I wish you a wonderful time with your family and friends.
5.   I hope your Saturday is full of celebrations and happy times. Wishing you a happy Saturday.
6.   May peace, love, relaxation, and your loved ones surround you this weekend! Enjoy Saturday with your near & dear ones. Wishing you a lovely weekend!
7.   May your weekend be filled with joyous celebrations, memories for a lifetime, and everything you could wish for! Happy Saturday!
8.    I hope the Almighty blesses you with joys and contentment this weekend. May you have a blessed, love-filled Saturday!
9.   May all your dreams and wishes come true on this day with His blessings; hope you have a happy Saturday!
10.May peace, harmony, good memories surround you this weekend. Have a wonderful Saturday!
Saturday morning wishes
1.   Every morning when you wake up, remember to be thankful to the Almighty for giving you the precious life you have. Good morning and happy Saturday!
2.   Let's welcome Saturday morning with some refreshing lemon tea and honey! Let's all have a wonderful day with our loved ones and say thanks and cheer for the life we have. Happy Saturday!
3.   Let us welcome this Saturday morning with a big smile and some sprinkle of cheers. Good morning, dear! Wish you a happy Saturday.
4.   May this Saturday bring you much-needed rest and all the time in the world to do whatever you wish to do! Good morning.
5.   This Saturday morning, I hope for you to get all the good things you have wanted all along and worked hard to get. Happy Saturday! Have a relaxing day.
6.   May the Almighty bless your day with happiness and joy! Hope you enjoy your weekend to your heart's content, happy Saturday.
7.   This morning I hope you achieve everything you wanted in life. Be thankful to the Almighty and he will surely bless you. Happy Saturday.
8.   May today be a day full of happiness, joy, and cheer! I hope God showers you with the choicest blessings this weekend. Good morning and have a happy Saturday!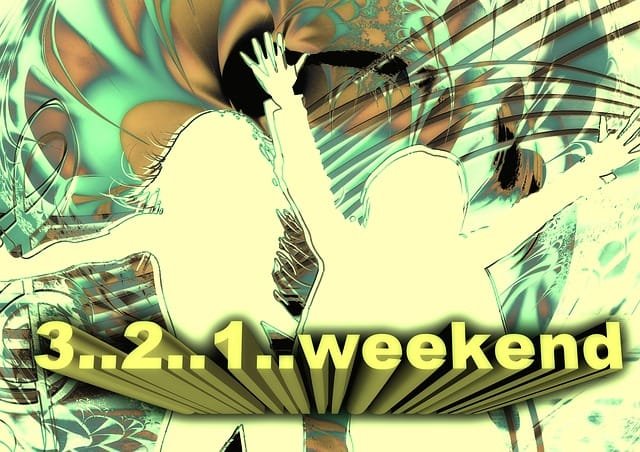 Funny Saturday wishes
1.   My theory for Saturday says, if you don't eat, and go back to sleep again, then you're doing Saturday all wrong. So, do your Saturday right and be happy!
2.   Saturdays are like fun-loving friends, always up for an adventure! I hope you have your own adventures this weekend and make many memories, happy Saturday!
3.   Saturdays are God's way of telling you to put your work on hold and to enjoy to your heart's fullest. I hope your weekend is filled with fun and cheer!
4.   God made Saturday to give us a break from the stress of a never-ending week, I hope you use yours to lay back and have fun! Wishing you a joy-filled Saturday!
5.   You simply won't believe what happened to me! Since last weekend, this is the first time I got excited for another weekend! Hope you too, have a fun-filled Saturday!
6.   'Sat' in Saturday is the hint you should be looking for. Sit back and relax…The day tells you that! Have a peaceful Saturday!
7.   The weekend has arrived once more… The same goes for your laptop and office work as well. So, give them all some rest, won't you? I hope you have a joyful weekend. Happy Saturday.
8.   You can never bring back time once it goes by. So, don't work so much that you miss out on your time to be lazy and enjoy yourself to the fullest. Have a relaxing Saturday!
9.   This Saturday I hope you get to celebrate and make a load of memories. Wishing you a chill and relaxing weekend.
10.Today is the beginning of the weekend. I hope you spend it with your friends and family and enjoy it because you won't be getting another one for the next 7 days. Happy Saturday!
11.Weekends exist to let you sleep in, kick back your feet, binge on shows you missed out on,­­ and relax as if you're without a worry in the world. I hope you get to rest through the weekend, happy Saturday!
12.Attention! It'll be Monday before you know it!… Did that help you take full advantage of the Saturday to relax and unwind? Enjoy your day!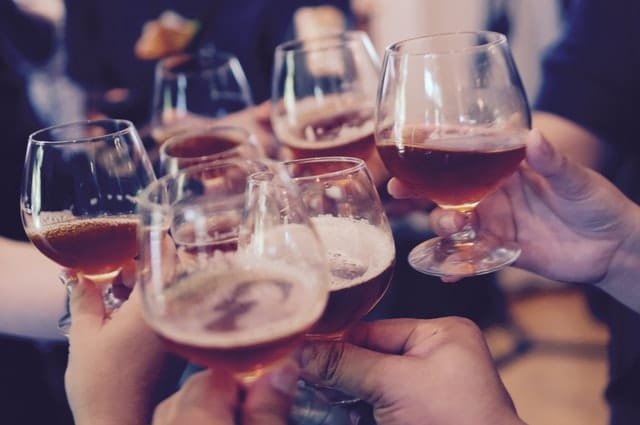 Saturday wishes for friends
1.   Saturdays were made to let you sleep till late and then party like there is no tomorrow. I hope you party hard this weekend, happy Saturday!
2.   As the weekend has once again come, I hope you get to relax and have fun! Happy Saturday. Hope you enjoy this Saturday packed with parties and celebrations!
3.   Good morning! This Saturday, I hope you get to party all through the night and have the best time of your life. May you have the craziest night to remember for the rest of your life!
4.   People normally think that all endings are sad. But not always, I know of a great happy ending. It is also known as a weekend. Hope you have an amazing weekend, happy Saturday!
5.   Have a thrilling Saturday. If you can't find unicorns look for friends to make your day magical!
6.   Saturdays don't count till you do something totally crazy! If you need a companion, you can always count on me. Welcome to Saturday!
7.   Escape for the mundane work and your laptop today…It's Saturday! Time to enjoy!
8.   Saturday's finally here! Don't waste it…go back to sleep! Enjoy your Saturday.
9.   Don't feel guilty about over-sleeping on Saturdays; that's what Saturdays were designed for! Enjoy a lazy Saturday!
10.My favorite part of the weekend is waking up without an alarm ringing. I hope you get to sleep in and just sit back and relax this Saturday. Wishing you a peaceful Saturday!
Saturday wishes for Instagram/Facebook
1.   Eat, sleep, enjoy, repeat…That's how Saturdays should be spent!
2.   When life gets hard, remember that each week comes with a Saturday and Sunday as a gift. Rest, relax, and be you! Happy Saturday.
3.   Making Saturday memories is easy….Relax and do nothing or party hard! Happy Saturday.
4.   Limited choices are good, at least for Saturdays. Just chill or party hard…Take your pick and have a great Saturday!
5.   Fun, friends, coffee, and hugs are the best Saturday memories….Embrace them!
6.   The code word for Saturday is fun! What are you waiting for? Do what makes you happy this Saturday!
7.   Welcome Saturday mornings with a big grin and the day will smile back at you! Get ready for an amazing Saturday!
8.   How do you make your Saturday extraordinary? Do nothing ordinary like everyday office work! Cheers!
9.   Find rainbows not faults on the weekend. Have a great Saturday!
10.Don't touch the alarm on Friday night, it's the weekend! Welcome Saturday with a relaxed mind!
11.Saturdays are lovable! They smell of coffee, sunshine, smiles, and friends! Have a sweet Saturday!
12.Hurrah it's Saturday! Do plenty of nothings today!
13.My favorite 'S' words…Saturday, Sunday, shopping, smile…That's a lot to cover my weekend! Wish you a fun-filled Saturday.
14.Why should you sleep more on Saturdays? It gives you extra time to dream about good things! Have a blessed Saturday!
15.Weekends are a time to be kind to yourself! Let your body and mind both relax! Happy Saturday!