Life is a journey, with beautiful surprises around every corner. Life is as much as moving forward as it is about celebrating all the milestones along the way. We should also remember to celebrate the day when we were introduced to this wonderful world: our birthday.
One's birthday might be the greatest of all as it was the starting point for the rest of their accomplishments. Everyone has their own unique way of celebrating these special occasions, Hence, when celebrating the birthday of someone belonging to the Islamic faith, one should be mindful of their beliefs. On their special day, we should strive to create an atmosphere that suits them completely.
If you need some inspiration on wishing someone from the Islamic faith a very happy birthday, we have some wonderful examples in store for you. The examples below will guide you to finding the perfect wish that resonates within your heart.
Tips for your birthday wish:
Craft a birthday wish that could have been written by only you. For your birthday to have the most profound effect, you should make it as sincere and heartfelt as possible. Your birthday wish should use your shared history to craft a special message on this joyous occasion.
Take care that the wish has a carefree vibe. Birthdays are special occasions. In your wish, try to mention all the fun activities you have planned for today. Your gesture will be greatly appreciated if it displays your involvement beyond mere words.
Talk about shared memories and include fun anecdotes. Mention the many years you have spent together, helping each other learn and grow. Mention your hopes that your bond will only get stronger in the future.
Things to avoid in your birthday wish:
Don't forget to be true to yourself. In this article, there are countless examples that aim to help you in crafting your perfect Islamic birthday wish. But try to adapt our writings to make your wishes more genuine and sincere. To attain perfection, the wishes need your touch.
Don't only mention the past. A birthday is a great occasion to mention all the past accomplishments but remember to toast to a happy and prosperous future under the watchful eyes of Allah.
Template for an Islamic birthday wish:
Dear [Recipient],
I have known you since childhood, and I am glad to say that it has been a pleasure to have walked this path with you. With you, I share countless happy memories that made my life so very enjoyable.
Naturally time flies. Here we are celebrating the end of yet another chapter of your life. Fear not though as it is also the start of an even more wonderful chapter. May we continue to grow in the coming years under Allah's good grace. Have a blast on this momentous occasion and have a very happy birthday.
Lots of love,
[Your name]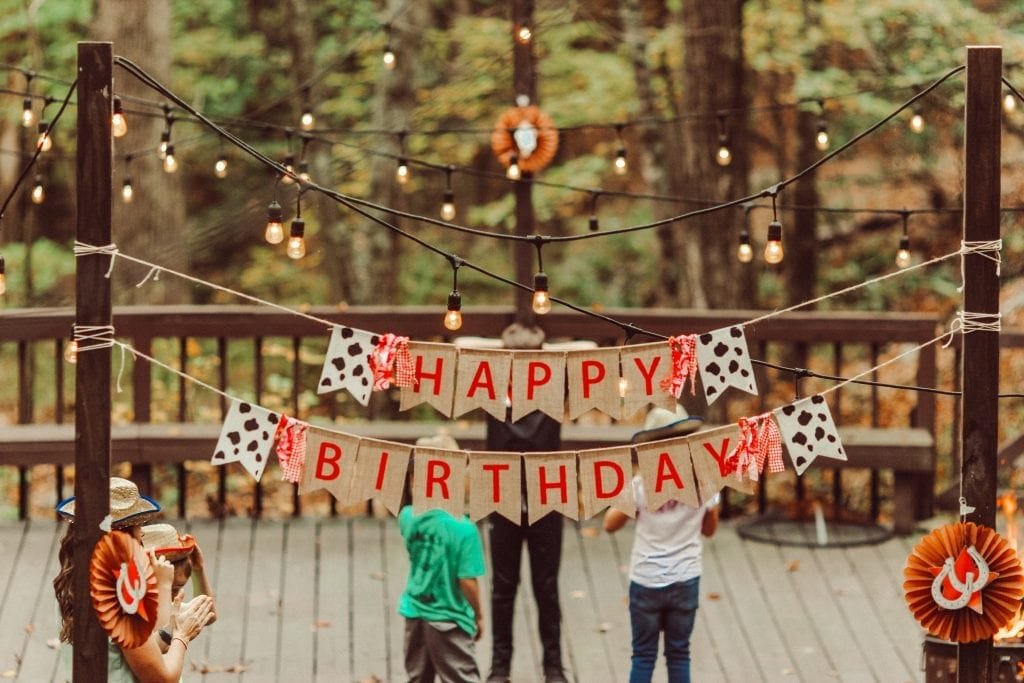 Heartwarming Islamic birthday wishes:
Many happy returns on this joyous occasion! I thank Allah that he let us meet and nurture such a beautiful friendship. Here's to hoping that we will create more happy memories together this year!
I earnestly hope that you have a wonderful birthday. May Allah bless this year with endless joy and prosperity for you.
To my eyes, you always seemed like a bottomless well, full of enthusiasm and curiosity. You have been an inspiration for me to come out of my safe zone and live a meaningful life. May Allah in His endless glory grant all your dreams this year!
I cannot imagine a life where I did not have you to support and protect me. Allah knew that I needed a guardian and sent you my way. Thank you for being such a strong pillar of support to me. I cherish you and I hope you know that. Happy birthday!
Comforting me when I went through tough times and helping me grow up into the person I am today. This year, I fervently pray to Allah to help you attain the wishes and dreams you hold dear! Have a wonderful birthday.
I hope that Allah in His infinite wisdom grants you a birthday as special as you are! May you spend lots of time together with your loved ones.
We have encountered countless obstacles together and braved through them all. We may have fought and bickered but never abandoned the other. Each day together has become a precious memory to me. I am grateful that Allah allowed us to find each other. Hoping that we will remain together for many more years to come.
I am aware that I might not say it often but I cherish the time we have spent together. May the Almighty Allah grant us more years together!
During our first meeting, it never struck me that we would end up as the best of friends. I am glad for having the craziest friend that paints my life with color. Have a birthday full of fun!
I know that I don't have the best temperament or personality but you were always so patient and kind to me. I'm grateful that the Almighty Allah granted me such a wonderful friend! I hope you have a fun birthday!
I feel truly blessed to have had you in life. Your presence has enriched our time together with joy and meaning. Hope you enjoy your birthday and have fun with your friends and family!
I wish that Allah fills your birthday with love and happiness from your loved ones. Have a great year ahead!
I apologize that I could not make it to your birthday celebration but I wish from miles away that you enjoy it! Happy birthday, my dear one.
Like a sunflower, I always look to you, the sun of my life. May you never lose your shine and continue smiling ever so brightly!
The Almighty Allah has blessed us by letting us meet. We have been together for as long as I can remember. I hope that we will stay together till we grow old.
I pray to Allah the Almighty to always keep you safe and happy no matter the situation. May your sweet laughter and liveliness never fade away with the passage of time.
No matter what obstacle life threw at you, you fearlessly faced them all and became the person you are today. I hope Allah continues to protect you and help make your hopes and dreams come true this year!
Whenever we spent time together, I learned something new. You taught me about the world, about people and about the right values. You will always remain my mentor at heart. I thank Allah for giving me the opportunity to be taught by such a wonderful person. Happy birthday!
All through the years, you have been a great role model to learn from. I learned from the best and reached where I am today. I will always be grateful for your guidance even if I don't express it well. I hope Allah blesses the year ahead to only bring you endless joy.
Under the grace of Allah, I came to know the wonderful you who brought immeasurable joy and wonder into my life. While I am well aware that my gift may not be worthy of you, I hope it can make you smile. Enjoy your special day.
You have always been there for me, and I am deeply grateful for your love and support all these years. Under the grace of the Almighty Allah, I hope you have a wonderful birthday!
I appreciate every precious memory that we shared. Even after so many years, our bond will still stay strong though we may now be miles apart. I toast to our friendship and may you have a splendid birthday!
Allah was incredibly merciful and gracious when he brought you into my life. It felt like a dream come true to find someone who understood me like no one did. I will take your born-day as an opportunity to let you know just how precious you are to me!
Fun Islamic birthday wishes:
No one ever understood me like you did even our short time together! Our time together was a beautiful and somewhat crazy adventure and I wouldn't trade our memories for the world! I pray to Allah that you retain your free spirited self and have a great birthday!
It is your birthday today! Enjoy your born-day and have tons of fun with your loved ones (but don't overdo on the cake!).
You always helped me out each time I got into trouble, and I'm glad you protected me. However, in most cases, you were also the one who created the trouble in the first place. Though, thanks anyway, my best friend!
I still remember the days when I could easily beat you at every aspect. But times are changing and it's not that easy anymore. I hope that you don't grow older (or stronger) these coming years!
Many happy returns to our family's cutest troublemaker. I pray to Allah that you never lose your playful personality and continue to create trouble for many more years to come!
My achievements pale in comparison when compared to yours. However, I have never been more proud of having such a wonderful role model (though I admit that I slightly hate you). Have a great birthday!