Image credits: Pixabay
The common proverb goes by that blood is thicker than water, which is very true in your beloved siblings' case. When you have a sister, that relationship is extremely special. The bond that you two share is full of love and care.
So if you want to bring a smile to her face, the best way to do it is by wishing her on the not-so-expected moments, like in the evening! Some sweet or funny good evening wishes are the perfect way to make her smile a bit more.
What to say and do while wishing good evening
Please make sure that you wish your sister in a happy tone.
You can use either text here or you can send a postcard.
You can also mention how good or bad you have spent your day.
What not to say and do while wishing good evening
You should avoid telling unpleasant and boring things like your daily chores or errands.
Please make certain that you do not make your message too long.
Make sure that you do not give any conceited messages. No one likes to go through secretive messages at the end of a hectic day.
You can follow these sample messages to greet your favorite sister. 
Good evening wishes for your favorite sister
There is nothing that can reinstate the bond that you have with your sister. If you want to bring a smile to her face, simply send one (or more) of the following messages to her.
1.        My beloved sister, I hope that you have a very warm and refreshing evening!
2.        Dear sister, you are my favorite secret keeper and an irreplaceable gemstone of my life. I wish you a very good evening after a long day!
3.        Our hectic days separate us for very long lengths of time, sister. But all the pain goes away when we sit together to admire this beautiful evening. Have a very good evening!
4.        For my beloved and kind-hearted sister, I know you love me with all your heart. I wanted to simply let you know how much I love you and to wish you a very warm good evening.
5.        My favorite little sister! Whenever you look around, you will see some beautiful dancing trees and chirping birds. Do not be surprised, because I have asked them to wish you a very good evening!
6.        Hello, my sweet, fun-loving and crazy little sister! It's almost time to announce goodbye to your long and hectic day and call the day off! I wish you a very good evening!
7.        If you see a dimming sun, do not worry. It will take all the tiredness of the day away from you and be a perfect gateway for a cozy evening.
8.        Evening is the perfect time to push away the tediousness of a workday and push away a dark night. I hope you enjoy such a wonderful evening, sister.
9.        Smile when you look at the sunsets at the horizon. You have a very wonderful evening coming in your way, sister!
10.      Today, I had to do all the cleaning and washing around the house, and no, I am not complaining about it. All I am saying is I miss having you around the house where we chat through the evening. Have a good evening, big sister.
11.      In my life, I could have never hoped to have a better sister than you. I love you with all my heart. You make my every day perfect, and I hope that you have a wonderful evening, sis.
12.      My lovely sister, do you know how much I wait for the evenings when we sit together to chat about so many things? Have a very good and chat-filled evening, my sister.
13.      Sending you all the good evening wishes so that my favorite sister has the opportunity to enjoy the day after sunset!
14.      Evenings are those times of the day when we can happily put a pause button to all the tediousness of the day. Here's wishing you a pleasant and good evening.
15.      Yes, it is true that our life is full of hurdles, yet the journey becomes easier when anyone has a wonderful sister like you with them! Without you, my life would be boring. Giving you the warmest good evening wishes, sister.
Evening wishes to your sister after a fight
Fights among siblings are just the most common things. They are together through thick and thin, yet they fight like babies.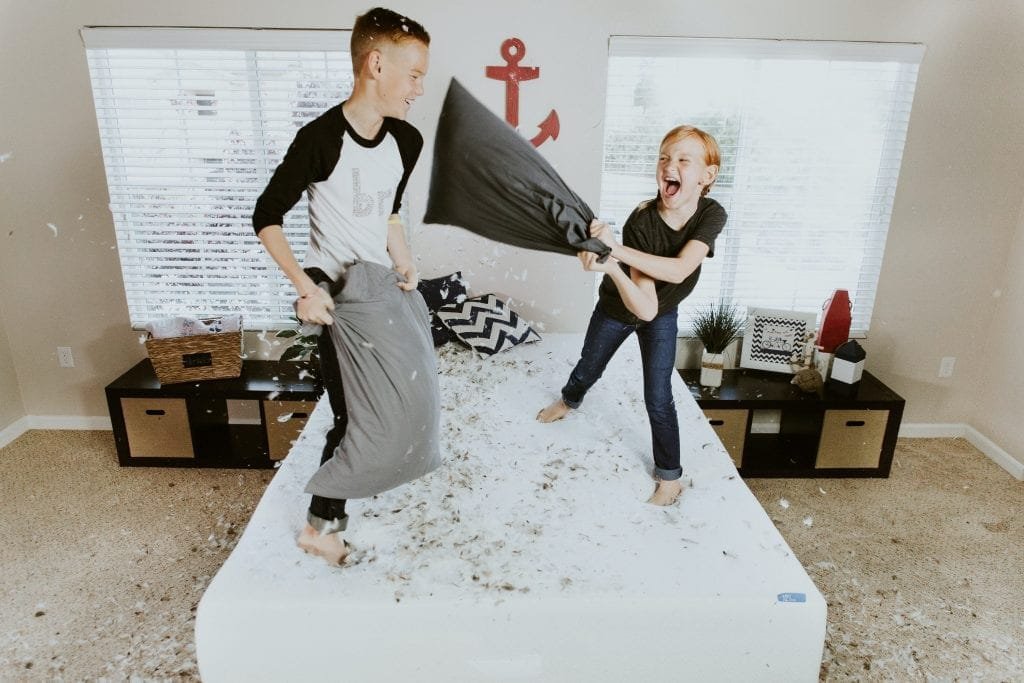 Image Credit: Unsplash
Here are some good evening wishes that you can dedicate to your sister after such a fight.
16.      You are the best sister in this entire universe, and no matter how much we fight, please understand that I will always care for you! Have a very good evening!
17.      We are way more than sisters. We argue together, we fight ad cry like babies, yet I always miss our evenings full of chitchats and gossips. Let's make up the fight and have a very good evening.
18.      I hope we can party and talk and push aside our differences this evening. Because it is no fun without having you around, big sister! Have a very good evening.
19.      The day ends when evening sets in, and so do our squabbles. Let us enjoy this evening together, which is full of sweetness!
20.      What a surprise it is that today I miss all your yelling and scolding. It is because your yelling reminds me that you are back from a hectic day at work! Have a very good evening, my sister, and I hope you miss my irritating comebacks too!
Sweet wishes to your sister
Your sister might just be the sweetest person in your life. Here are a few messages dedicated just for her!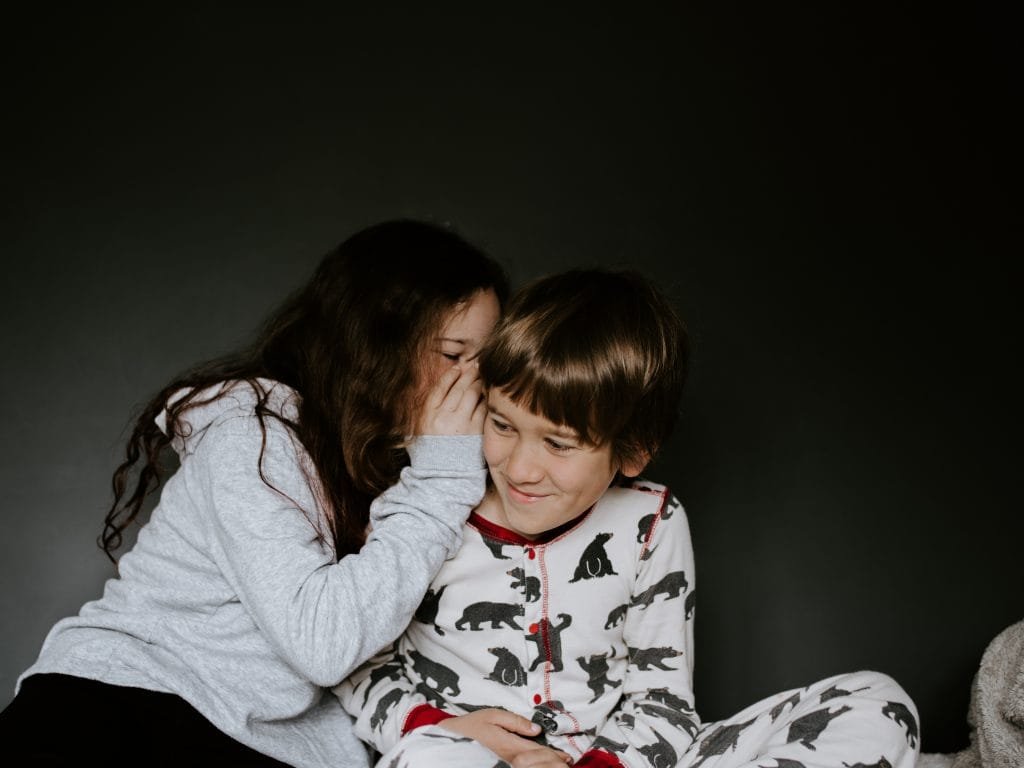 Image Credit: Unsplash
21.      Dearest sister, the days are for making mistakes while the evenings are for forgetting those mistakes. Sending you the best of good evening wishes.
22.      Not only do I wish for you to have a good evening, but I wish you the best evening that one can have!
23.      Evenings wind up the day and help us in greeting the darkest of nights. Hit a pause button to your work-filled day, and enjoy the evening!
24.      My darling little sister, look at the sky and forget all the anxiety that the days offer you. Have the most wonderful evening, sister!
25.      My loving sister, we are the best confidant of each other. The distance between us is a barrier, yet our bond is becoming stronger each day. I wish you a great evening, my favorite person!
26.      My pretty little sister, let me tell you this that I always wait anxiously for you to come back every evening so that we can have our precious girl-talk time! I extremely enjoy our precious time together and hope to have some more such evenings!
27.      With the setting sun, may you, my precious little sister, set down all your worries and have lesser things to worry about. Sending the best of good evening wishes to you!
28.      Hello, my sweet little fun-loving sister. It is a great evening, and it is time for you to come home to our fun-filled chats and gossips. I wish you a very good evening, sis!
29.      My sweet sister, all I wanted to let you know is I am always by your side, no matter your silence or the cheer. I wish each good thing of life for you! Have a wonderful evening, my favorite.
30.      Smile a little more, my sweet little sister. You own one of the most beautiful ones! Wishing that you have a fun-filled evening.
31.      Evenings are the perfect time to create the most beautiful conversations with your favorite people. All I wanted to tell you is that I miss you and hope that you come back soon, sister. I miss our long conversations. Have a great evening ahead!
32.      Dearest sister, thanks for making all my evenings fun-filled and full of life. Thank you for being the greatest sister in the world! I wish you a very blessed evening, sister!
33.      It is during the evenings that both our bodies and mind feel relaxed. I hope that all your evenings are full of such relaxation. Sending you the best of good evening wishes.
34.      I wish my sister that you achieve all your dreams during the day and dream more during the evenings and night! May you enjoy all your evenings with lots of fun and blessings.
35.      Every evening comes with its own dose of sweetness. May all your evenings be full of life, and they are as sweet as you are! I love you, my big annoying sister, and I hope you have an excellent evening.
36.      It hardly matters how awful your day has been because you have me, little sister, to make all your evenings cheery! Let's brighten your dull day with this loving wish!
37.      My adorable sister, put on your favorite dress and party shoes, and this evening, let's go on a wonderful sisters' date! Love these messages and wishes? Please let us know which of these are your favorite or which one brought the brightest of smiles to your sister's face!