If it is your male friend, acquaintance, or relative's birthday, then this is the right page for you. We have an amazing collection of birthday wishes for the man in your life.
Birthdays come only once a year, and hence they are special, and he should receive a heartwarming message from your side too. Worried about what the text should be? Here we have a list of text ideas that you can use to make his day extra special. 
Before that, let's look at a list of Do's and Don'ts for sending birthday wishes.
Do's – what to say and do while sending the thank-you notes and wishes
Let it flow from the heart- as it will connect easily.
Keep it simple- as it would be easy to understand.
Keep it short and causal – as it would not sound mundane.
Give them compliments- as it's his special day, make them feel special.
Keep it cheerful and lively- as it would be fun. 
Write on your bond with the person to make them feel special- as it would be unique.
Keep it creative.
Add an insightful quote- only to add a touch of thoughtfulness. 
Give an attractive card- as the receiver should feel good. 
Don'ts – what not to say and do while sending the thank-you notes and wishes
No negative comments- as it would not be appreciated.
No lengthy notes- as it would be boring.
Don't use basic and attractive cards.
Try not to give delayed wishes.
Don't be rude and do not use harsh words.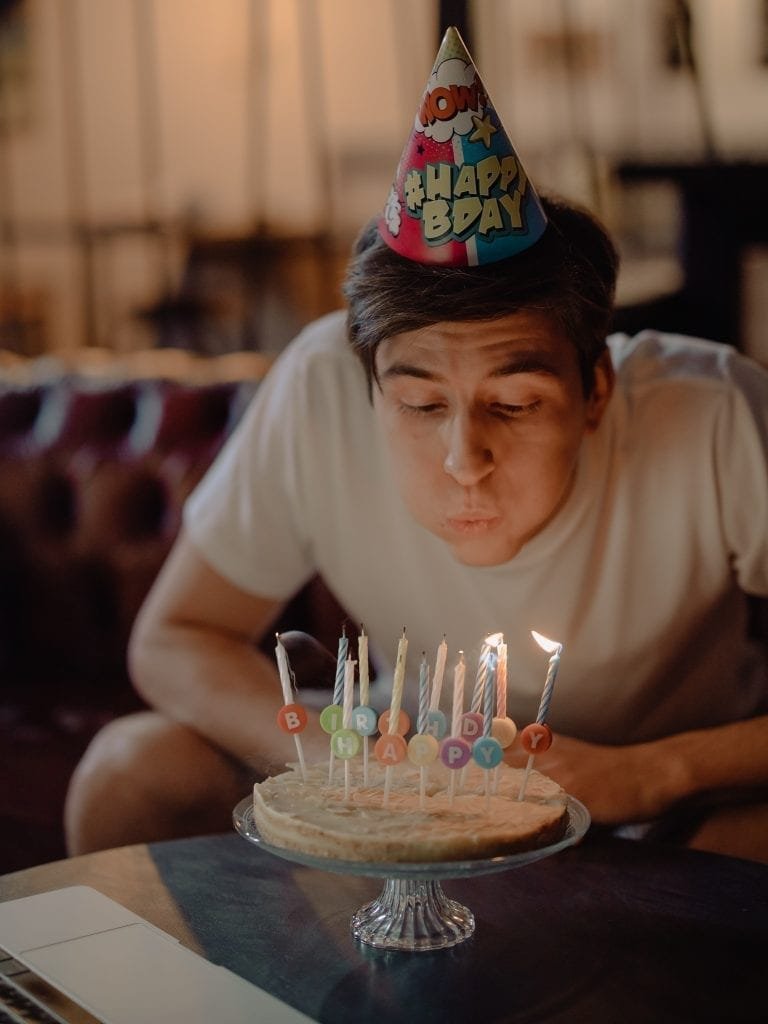 The greatest birthday wishes for a man
Today is your day, live it like a king, as this day is only for you! Happy birthday!
I am feeling blessed to have known you personally. Happy birthday, may your day be filled with love, fun, and happiness.
Boy, you have many things waiting for you. Go out there, discover them, do make mistakes but also learn from them. Happy birthday to you!
You are the most awesome man I have ever met, so have fun partying hard. Sending you an ocean of love and birthday wishes!
The best birthday wishes to the most handsome guy in the town. I thank God for your life and pray that he continues to bless you!
Fond memories of you run in my head. I can't believe today is another special day for you. I wish you all the success and victory in all your life stages.
As you celebrate your new age, babe, here is my heart, that will never stop beating for you. I love you so much. Happy birthday my love!
Birthday wishes for you, Charmer! You make every age look stunning, and this year is no exception. Time to have fun!
You have aged like fine wine, the older you grow, the better you have become! Happy Birthday, honey!
I wish you the most incredible day, filled with cheerful moments! May this birthday bring you everything that you wished for!
Great things will be done and you will achieve your dream in the future, I believe in you. Happy birthday, man!
Birthday wishes to a brilliant man! You are jubilant and bring light to my life. Time to celebrate!
Here's wishing you an astonishing year ahead! Happy Birthday, pal! Let's Party!
I am privileged to have such an amazing friend in my life. We shall meet soon! Happy Birthday!
 It is almost impossible to get the man of your dreams! You made my dream possible. Happy Birthday my Man. 
 May you have a fulfilling year ahead! Sending you birthday wishes from all my heart. Happy Birthday, Man!
 Hey Handsome! You are everything a man should be- caring, kind-hearted, and smart. Stay the same and Happy Birthday!
 Happy Birthday to the guy who knows how to keep the friendship alive. Here's to another year of good times and good life!
 Cheers to everything you do. You are a great guy and deserve all the success you received. Happy Birthday, bro!
 We are here to wish you your special day. Happy Birthday, may all your aspiration and desires come true.
 Cheers to turning a year wiser, smarter, and older than ever before. Happy Birthday buddy!
 I hope you like our little surprises and have brought a smile to your face. Once again Happy Birthday love!
Enjoy your special birthday! I hope this day brings you fond memories for years to come!  
 Here's to the full of everything you desire to achieve. Birthday Wishes to the Best Man. Happy Birthday!
 If everyone had a life partner like you, no-one would ever divorce. Thanks for being there for me, even at my worst. You are special to me and so is this day. Happy Birthday, my man. 
 Some people make a mark and create that special place in one's heart. You have done that to me. Happy Birthday, honey.
 It feels like it was just a few months back you held my hand while crawling. Look at you today, you have grown to be a man. Happy Birthday, son.
 Wishing you a super fun and exciting birthday! This day belongs to you, may you make the fullest of it. 
 Thank you for always inspiring me and having my back throughout. Happy birthday, dad. You are the most special and loved person in my life.
 Today, I made a wish to God and asked for your happiness and health. Best Wishes to the Man I look up to. Happy Birthday!
 Happy Birthday, Dad! You have been the pillar of my life and stood like a rock in every situation. Thank You for everything. I love You.
 Having a friend like you with such a unique personality and nature is a blessing. Happy Birthday, friend.
 You have been an absolute kind boss. Thank you for your guidance and opportunities. Happy Birthday, Sir.
I know we fight a lot and yet keep each other's secrets safe. I think that's what siblings are meant for! Happy Birthday, baby bro!
You are a special person having a beautiful soul. Happy Birthday, baby!
 You are the reason the office has been such a fun place to work. You have kept it lively and energetic. Happy Birthday, Sir. 
 I would be always grateful to God for meeting you and spending the best days of my life with you. Happy birthday, baby.
I still remember the day I first met you and we became friends immediately. On this special day, I promise to be with you and support you forever. Happy Birthday, buddy!
 Heartiest birthday wishes to the most handsome guy in the college!
 I have immense respect and gratitude for all the sacrifices you have made for me. Thank you, Dad, and Happy Birthday!
Happy Birthday! As you blow out the candles and open gifts, remember what an amazing guy you are to everyone. Enjoy your special day to the fullest!
Hey you! Happy Birthday!
You are getting older, but we are excited. Come join us! Happy Birthday, honey.
Every day is bright and happy when I am working with you. Happy Birthday, colleague.
Not a day has passed without your love and pampering. Thank you and Happy Birthday!
Thank you for being yourself and teaching me great values. Happy Birthday, Teacher.
Today is your day to enjoy and party hard! My only wish is that you stay the same and do not change for anybody. Happy Birthday, friend!
 It's your 18th birthday, and from now on, you are an adult. My only advice for you would be not to let anyone boss you and take you for granted because you are special. Best birthday wishes to you, my handsome bro!
 On your big and special day. I only wish you to have good health and a great year ahead. Happy Birthday, my guy bestie!
 May you have a joyous and promising year ahead. Happy Birthday!
Happy birthday to the guy who knows me like no one else does. May you enjoy and stay happy every single day.
 Thankyou for understanding me and bearing with my stupidness. I feel blessed to be with you, Happy Birthday buddy!
Happy Birthday to my true friend, I promise to stand by you no matter what. 
You might have forgotten about your birthday, but I won't! Happy birthday, friend!
 On this day, I would like to take this opportunity to let you know you are awesome! Happy Birthday, Bud!
Looking back, I am totally sure, why you were sent into my life. You have brought happiness and calm with you. Thank you for your patience and Happy Birthday, my superstar!
Congratulations on being a year older than ever. Hey! Oldie Happy Birthday!
Sending you joys, laughter, wealth and of course good health… Have an awesome birthday this year. Happy Birthday my boy!
You know what you mean to me, you're priceless. You are kind and wise, who wishes for everything nice. Today, on this special day, I wish you to get all the love you deserve. Happy Birthday!
 Happy Birthday, I hope your birthday is as wild and fun as you are. Stay blessed and cheerful!