Image credits: Pixabay
Sometimes the most endearing of all, while at times, they are the ones with whom we have the most number of bickering, brothers are exceptional. When it is time for your brother to tie the knot, it is important that you are there with words of encouragement, support and lots of love!
Are you worried about the message you want to convey? We understand your anxiety. Do not worry, because here we have listed some of the best wedding wishes that you can share with your brother on his extraordinary day!
What to say and do in wedding wishes
Congratulate your brother on this day by expressing your joy
You can say words of welcome towards your sister-in-law.
Make the congratulatory message simple, sweet and perfect.
Preparing a rough draft beforehand is always beneficial.
What not to say and do in wedding wishes
Do not make the wishes long and lengthy because there are many people who would want to wish your brother.
Try not to make the wishes teary.
Try not to make the wishes too formal. He is your family and would expect a heartfelt wish.
Watching your brother getting married is an extremely overjoying feeling. Wish him the best in his new life journey ahead with these amazing wedding wishes! 
Sweet wedding wishes
On the very special day of your brother, you can make him happy by giving him all the most thoughtful wishes.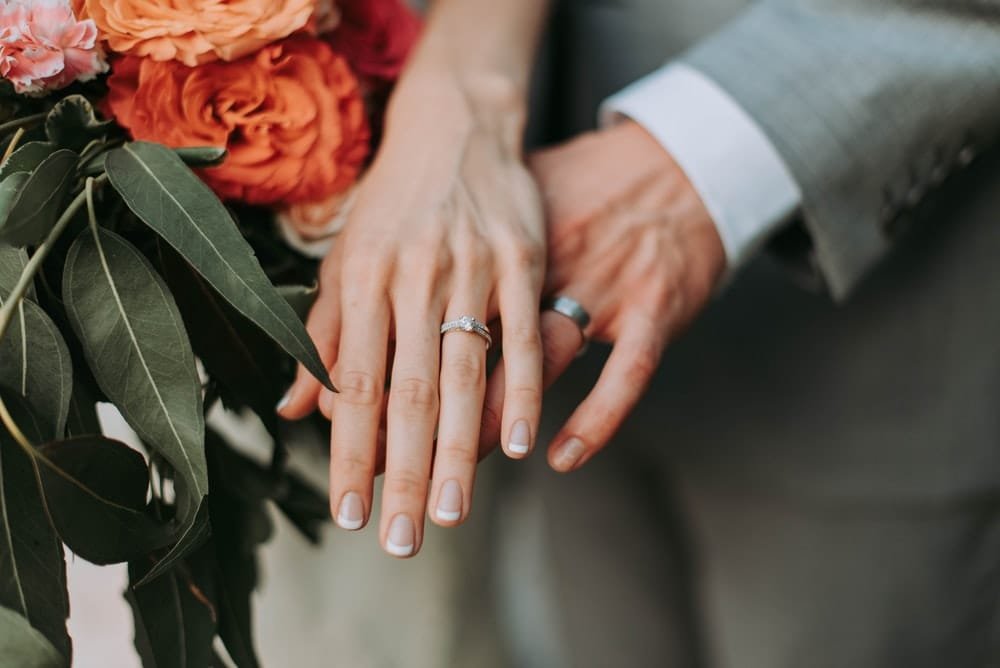 Image credits: Unsplash
These wedding wishes are especially penned to make his day brighter.
The lifelong journey of marriage is full of ups and downs. Hold each other up, and be there for each other as a constant source of support. Keep holding the unique bond of love that you two share, big brother!
Trust and faith are the two important pillars of any relationship. Keep them alive for each other, and I pray that the love between you two never fades! Heartiest congratulations on the big day.
Dear big brother, I always knew that this day would come to your life. This day is full of happiness and joy, and I wish you all the good there is in this world. Today you start on a new journey in life, and today you both have sealed your eternal bond of love. I wish you both the very best of life's offerings.
Amongst all the fights that we have had, I always knew you had my back. On this very special day in your life, little brother, let me tell you that I will always be here to back you up. Your better half will always be the greatest source of love and comfort for you. But know this brother, that I will always be sharing my happiness and adoration with you and your sunshine! Well-wishings brother!
On this extraordinary day, brother, I wish that you and your love may be as happy as you are on this day. May the two of you always share this bond and stay in love! Warmest congratulations on finding the love of your life. 
Dear brother, we can understand very well how much the beautiful person next to you means to you. May you keep each other as happy as you are today. You both deserve the best and nothing less. 
The day of your wedding marks the day when both of you will begin new journeys together. I pray that you both cherish this day and all the beautiful moments that come with it. 
The secret ingredient to a happy marriage is faith, love and sticking to each other through thick and thin. I pray to the Almighty that the love you both share will grow deeper with time. All my best wishes to you, big brother!
I was so lucky that out of millions of people, I got you as my brother. I know how gem of a person you are, and t is my belief that you will always love the beautiful bride next to you. Love her just like you will want a man to love your own sister. Never let her shed a tear, and always keep the beautiful smile on her face! Congratulations on your big day, my favorite brother!
Dearest big brother, you are an exceptional person, and you deserve only the best of life! This day marks such an auspicious moment of unifying two souls. I pray that your marriage is joyous and wish you both all the happiness of life!
It is such a beautiful day for the marriage of a beautiful couple! Let the chapel cheer with wishes and love on this magnificent day, big brother! Today you both become one, and you both are the embodiment of love! Keep your elegant wife happy, and I pray that may you enjoy your life to the fullest. The love that you both share radiates and fills this entire hall. Congratulations to both of you for this big day!
Little brother, I cannot explain how happy we are that you both have found each other. The news of your union fills me with such great joy and happiness. May the both of you get all the happiness in life, and may your road to happiness becomes loving. Best wishes for your journey ahead.
You have always fulfilled all your duties as the best brother ever. Now it's time that you embark on a new journey and complete your responsibilities, duties as the best husband ever! Congratulations and cheers to the most beautiful bride and groom! I pray that your future is filled with blessings and love.
My lovely little brother, I pray that you may get all the best things of your life. As you embark on this new journey, I give you and your bride all the blessings. I am super happy for you, little one. I pray to the Lord for all the blessings to this power couple and ask him to give you solutions when you are facing problems. Congratulations to both of you!
Wedding wishes in the traditional style
Nothing can beat the classy and traditional style of wedding wishes. These wishes have their own simplicity and grandeur.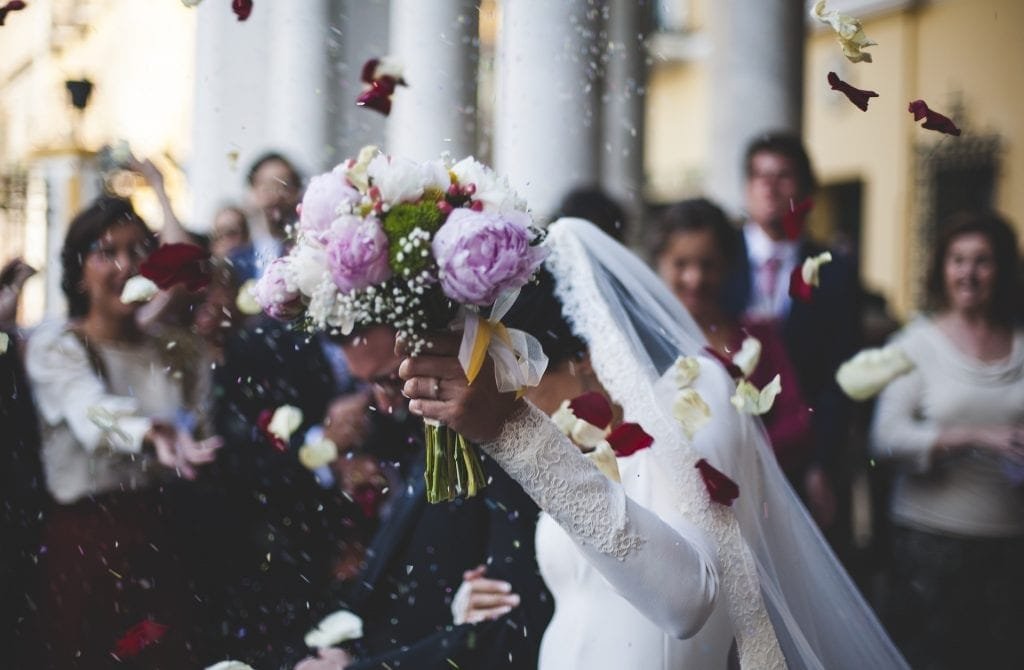 Image credits: Pixabay
Here are some wishes designed in the traditional style for the big day:
Big brother and dear sister-in-law, I pray that the love you share may always grow stronger, and no matter the hurdles in life, may you be always there for each other. Congratulations to both of you!
Wishing both of you all the love, joy, warmth, happiness and prosperity that life has to offer.
Little brother, I give you all the best wishes as you begin this beautiful journey with the love of your life. I wish you all the happiness and love, and may you build a beautiful life together.
I hope, brother, all that you have dreamt of can reach you in reality. I hope you may get all the joy, love, and happiness in life with all my heart. I wish you a blissful married life ahead.
Big brother, I wish all the positivity of this beautiful day sticks to you through life. I pray with all my heart that you and your beautiful bride may walk in the footsteps of our beloved parents and be an everlasting couple. I wish you all good health and comfort in this beautiful journey of yours. 
Funny wishes for the wedding
The relation between you and your brother is full of fun and lots of love. On this very big day of his life, bring some of your childhood fun to life, and you won't lose a chance to pull his leg. Here are some of the funny wishes for wedding:
Brother, there are many times when I wonder how such a beautiful and charming lady fell for a layabout like you! I wish her (and you!) all the best wishes on this tumulus journey ahead!
I warn you, big brother, never take such a beautiful lady like her for granted because it will be you who will cry if she leaves! Love her and cherish her and make sure you keep her happy! Congratulations, big bro!
Till date, the only responsibility you had in our home was to convert oxygen to carbon-di-oxide! Please don't do the same from now on, and share some home responsibilities too, along with the amazing lady sitting beside you! I wish you all the delight ahead, brother. 
Big brother! Your silly head is quick to get silly tempers over the silliest of things! The beautiful lady beside you will never tolerate that, and don't come to us crying when she leaves you! Swinging a broomstick is extremely easy for her! Take care of her or love her! This day is so precious, and so is she!
On the very big day of your brother's life, don't forget to tell him how happy you are for him. Enjoy this amazing day with him, and send him all the good wishes.